The Jackson Symphony Orchestra turns 70 this season! In honor of our 70th birthday, each concert has its own highlight. The opening concert features Richard Sherman, our virtuosic principal flutist. In November, Pascal and Ami Rogé join us for Saint-Saéns' Carnival of the Animals. We're back at the Wax in February where we welcome back two of last season's favorite guest artists, composer Jeremy Crosmer and violist Mitsuru Kubo. Mitsuru will join forces with JSO principal violist Clyde McKaney on a new work for two violas and orchestra written by Crosmer for the JSO's birthday. March brings the return of Conductor Laureate Stephen Osmond. In April, the season rounds out with an all-French program featuring music by Debussy including Clair de lune. In addition, we are launching a partnership with the Gilmore Keyboard Festival, and we will feature one of their young artist winners on the season finale!
Along with the Michigan Theatre and Jackson's Downtown Development Authority, we are proud to once again offer a series of free summer events in downtown Jackson including our Summer Solstice and Summer Pops concerts. Broadway's most popular hits will fill the August air as we perform at the new CP Federal City Square across from the JSO building. Winter renews our collaboration with Ballet Chelsea to bring you the seasonal family favorite, The Nutcracker. In March, we'll once again present The Music of Harry Potter—an event that sold out last year—at the Michigan Theatre. Finally, be sure to check out the popular Music on Tap series, which takes place at the JSO's Weatherwax Hall in the heart of Jackson. Come downtown and enjoy all that downtown Jackson has to offer, capped off with world-class live music and beverages in our intimate and exciting concert space.
OCTOBER 17, 2020 • POTTER CENTER
Conductor Laureate Stephen Osmond returns to the podium to conduct Shostakovich's 5th symphony and La valse by Ravel. In collaboration with world–famous concert pianist William Westney, Osmond presents Prokofiev's first piano concerto. This program is sure to feature a surprise or two! Don't miss the Maestro's return.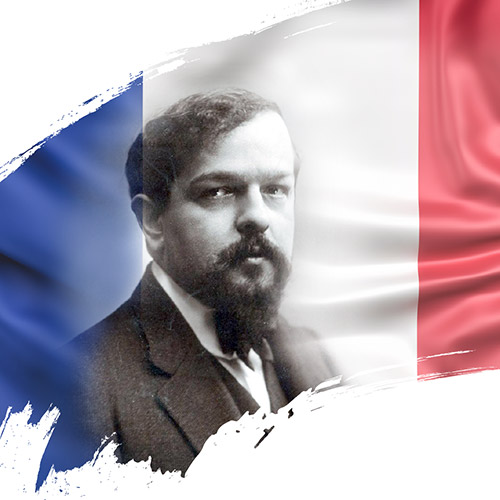 VIVE LA FRANCE (CANCELLED)
APRIL 25, 2020 • POTTER CENTER
Have you noticed that there's been a little French music on each concert this year? Well this time we went all out. Come hear Prelude to The Afternoon of a Faun, Clair de lune and La mer, three of Debussy's most famous works. In collaboration with the prestigious international festival, the JSO is thrilled to welcome Elliot Wuu, a Gilmore Keyboard Festival young artist winner, to the stage for this concert.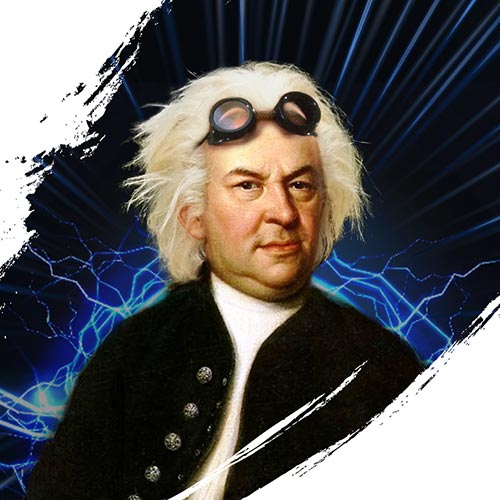 BACH TO THE FUTURE
FEBRUARY 7-9, 2020 • WEATHERWAX HALL
The JSO welcomes back Detroit Symphony Orchestra cellist and composer Jeremy Crosmer to premiere his new work inspired by Bach. New York City violist Mitsuru Kubo and JSO principal violist Clyde McKaney take center stage for this new work as well as for Bach's 6th Brandenburg Concerto.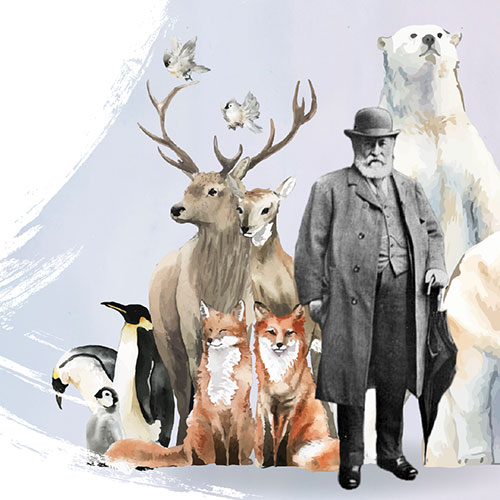 CARNIVAL OF THE ANIMALS
NOVEMBER 23, 2019 • POTTER CENTER
Two pianos are better than one! Join us as we bring two pianos to the stage for Saint-Saëns's dynamic Carnival of the Animals and Poulenc's virtuosic concerto in D minor. Opening with the whimsical Overture to The Pirates of Penzance, the program also includes Jacques Ibert's Divertissement accompanied by artwork from Jackson student artists.
BEETHOVEN & THE AMERICANS
OCTOBER 5, 2019 • POTTER CENTER
The JSO kicks off its 70th season with Beethoven's popular and joyous 7th symphony. JSO principal flutist Richard Sherman takes the stage to perform Pulitzer Prize-winning composer Kevin Puts's Flute Concerto.