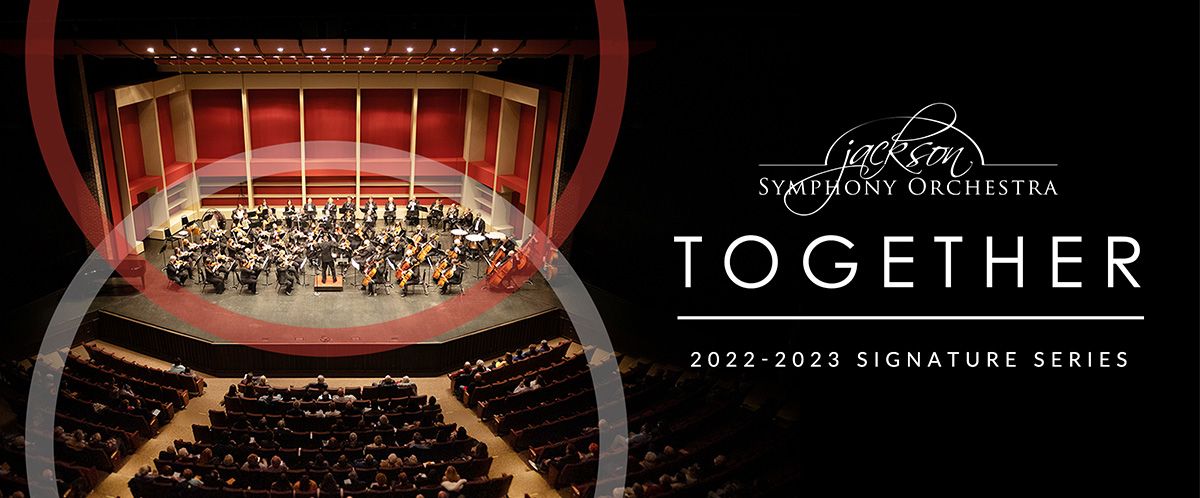 2022-2023 SIGNATURE SERIES
The Jackson Symphony Orchestra is proud to present its 73rd concert season. When we returned to the stage last season, we felt the overwhelming support and enjoyment from our audience and community. This past year has reinforced our desire to engage, collaborate, and bring our community TOGETHER to create dynamic performances. Here's some of what you can expect this concert season: This year's Signature Series celebrates the many organizations and people in our community. We will collaborate with Conductor Laureate Stephen Osmond and showcase the Jackson Youth Symphony Orchestra, Ballet Chelsea, Jackson-native speed painter Evan Struck, and the Jackson Chorale.
The music chosen for this season has been written by composers from a variety of backgrounds including familiar names like Shostakovich, Sibelius, and Mahler as well as works by Ravel and Mussorgsky. In addition, we are excited to perform pieces by living composers such as Camille Pepin, and newly commissioned works by Bruce Brown and Jeremy Crosmer! Talented soloists William Westney (piano), Leelanee Sterrett (French horn), Amy McCabe (trumpet), Mahan Esfahani (harpsichord), Ida Kavafian (violin), and Donata Cucinotta (soprano) will grace the stages of the Potter Center and Weatherwax Hall.
It's not too late to be a subscriber this season and get the best deal on JSO concerts. Try our 4 Concert Mini Package to get your subscription at a reduced price.
50% off Signature Series season tickets for first-time subscribers. New patrons use this one-time discount code: NEWPATRON23



BEETHOVEN'S SHADOW
SEPTEMBER 25-27, 2020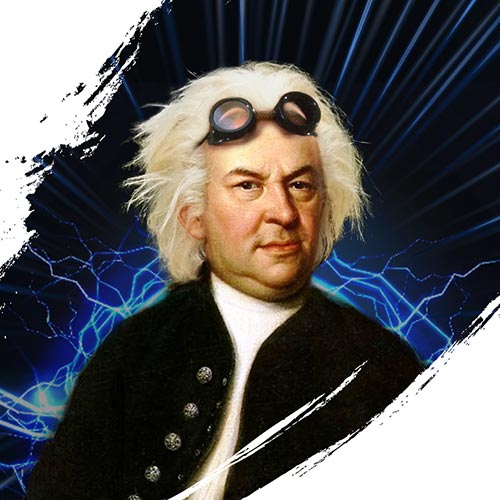 BACH TO THE FUTURE
FEBRUARY 7-9, 2020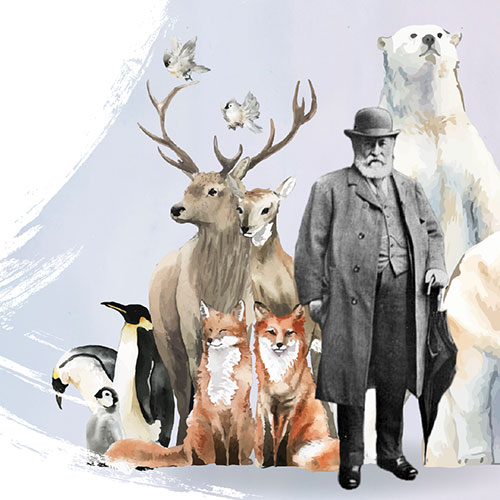 CARNIVAL OF THE ANIMALS
NOVEMBER 23, 2019
BEETHOVEN & THE AMERICANS
OCTOBER 5, 2019