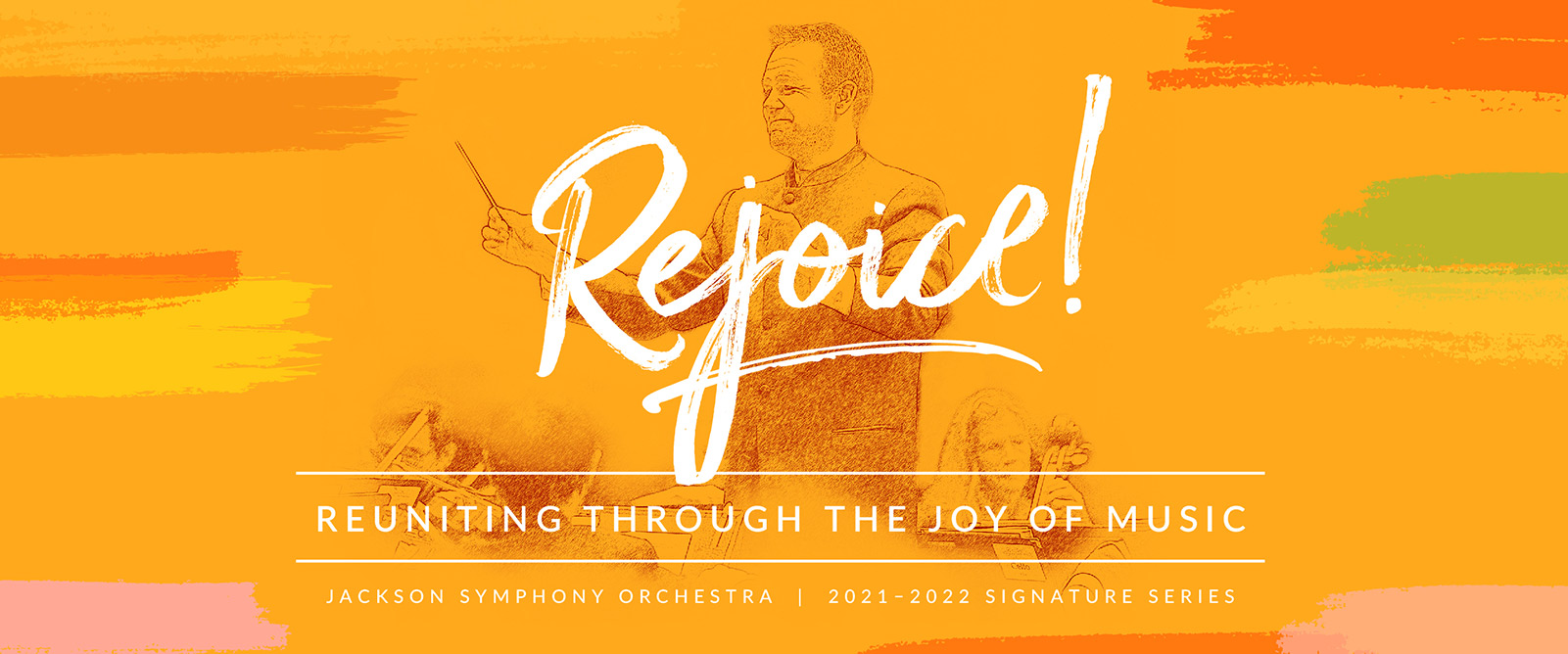 2021-2022 SIGNATURE SERIES
Rejoice! The Jackson Symphony Orchestra is proud and excited to make a return to the stage this fall for our 72nd season. While we were able to stay connected with you from the virtual stage, the sting of not performing was present. When you end a piece and nobody applauds it feels hollow. When you perform and the person you are playing alongside is across the room, it feels disconnected. When you conduct in a mask and the musicians cannot see your smile, it feels disheartening. The JSO has always been fueled by YOU – our loyal audience. Nothing has made that more apparent than this past year, and we are MOST grateful to be back with you.
Here's what we have in store…
This year's Signature Series balances the familiar with the lesser-known and new. We will perform symphonies by Brahms, Beethoven, Berlioz, and Sibelius alongside concerti by Tchaikovsky, Rachmaninoff, and Chopin. Works by lesser-known but equally important composers Samuel Coleridge-Taylor, Fernande Decruck, and Florence Price will appear throughout the season. Finally, the JSO is excited to bring three new works into the world by composers Audrey Kelley, Larry Alan Smith, and Marcus Norris.
World-renowned soloists Inon Barnatan (piano), Arnaud Sussmann (violin), Julian Schwarz (cello), and Marika Bournaki (piano) will be gracing the stages of Weatherwax Hall and the Potter Center.
Along with the Michigan Theatre, Downtown Development Authority, County National Bank, and Experience Jackson, we are proud to once again offer a series of free summer events in downtown Jackson including our Summer Solstice and Summer Pops concerts. Patriotic music will fill the August air as we perform at Horace Blackman Park across from the JSO building. In autumn, we will partner with Bright Walls to produce a Halloween concert in conjunction with Fright Walls. Winter renews our collaboration with Ballet Chelsea to bring you the seasonal family favorite, The Nutcracker. In March, we will present Star Wars and More – an evening of music that is out of this world. Finally, be sure to check out the popular Music on Tap series, which takes place at the JSO's Weatherwax Hall in the heart of Jackson. Come downtown and enjoy all that downtown Jackson has to offer, capped off with world-class live music and beverages in our intimate and exciting concert space.



BEETHOVEN'S SHADOW
SEPTEMBER 25-27, 2020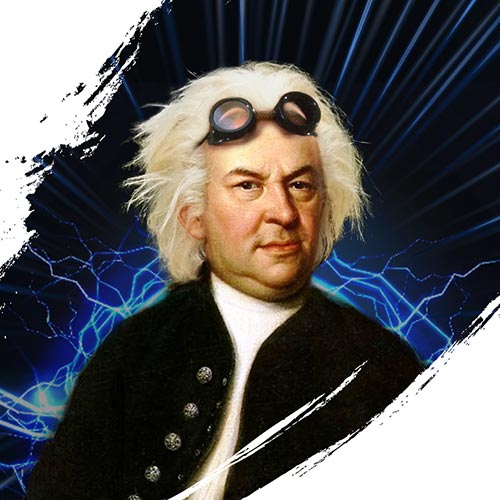 BACH TO THE FUTURE
FEBRUARY 7-9, 2020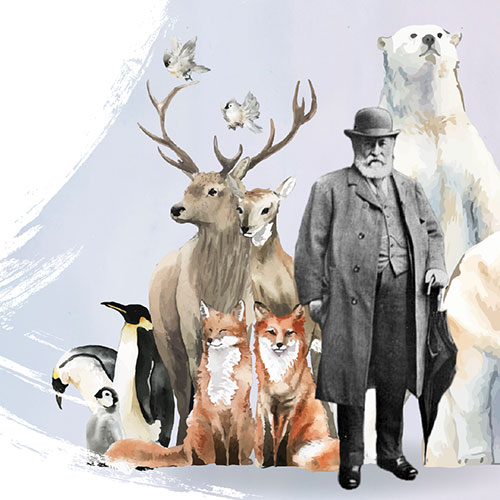 CARNIVAL OF THE ANIMALS
NOVEMBER 23, 2019
BEETHOVEN & THE AMERICANS
OCTOBER 5, 2019