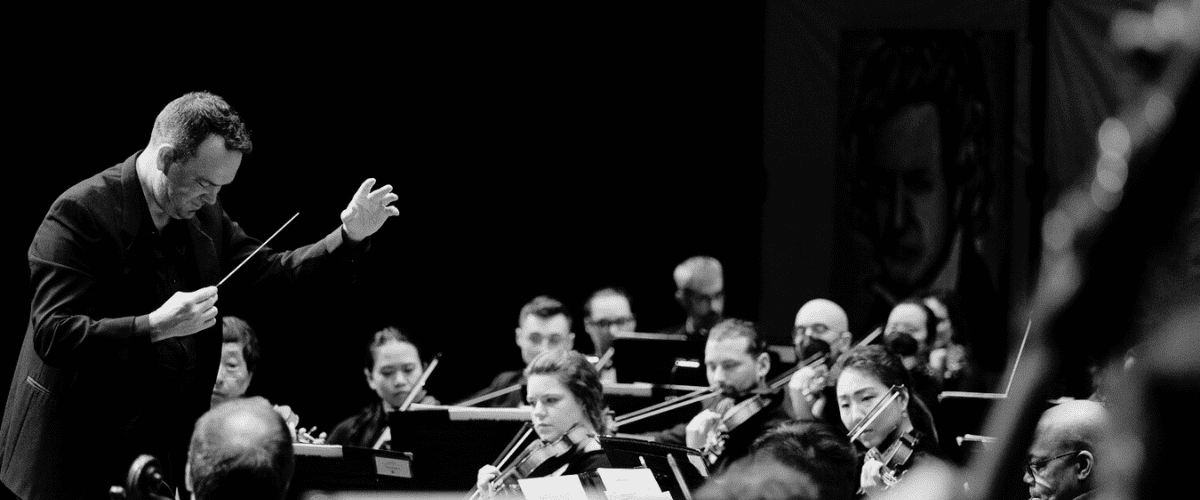 ABOUT THE JACKSON SYMPHONY ORCHESTRA
The Jackson Symphony Orchestra has a rich and vibrant history bringing world-class music to its community since 1949. The JSO has performed with many legendary figures including Pascal Rogé, Inon Barnatan, Vanessa Perez, Dizzy Gillespie, Grant Johannesen, Ed Asner, William Warfield, and Ralph Votapek. The orchestra has also toured with Mannheim Steamroller, Ann Murray, and the Manhattan Transfer. Since assuming the Music Director position in 2017, Matthew Aubin has catapulted the JSO to higher levels of artistic excellence. He has launched several innovative initiatives including partnerships with the Gilmore Keyboard Festival, the University of Michigan, Michigan State University, and Ballet Chelsea. In recent years, the JSO has also significantly expanded its community programming including educational programs for children, family programming, and a non-classical series titled 'Music-on-Tap' featuring touring musicians from many varied genres. The orchestra has premiered works by such distinguished composers as Jeff Beal, Jeremy Crosmer, Marcus Norris, Lowell Liebermann, and its own composer-in-residence, J. Bruce Brown. Operas including Tosca, La Boheme, Merry Wives of Windsor, and Die Fledermaus have been presented in fully staged productions and eight different collaborations with the Indianapolis Ballet and Grand Rapids Ballet have resulted in magical productions of Sleeping Beauty and The Nutcracker. The JSO's administrative offices, Community Music School, and 300-person recital hall are located in downtown Jackson and were renovated in 2019.
MISSION
To provide world-class music and music education to the greater Jackson community.
VISION
The JSO is the musical leader in the greater Jackson area. We innovate and collaborate in ways that enrich and elevate our community and beyond.
MATTHEW AUBIN
MUSIC DIRECTOR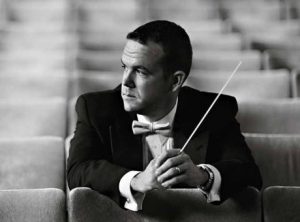 A sought-after leader in today's orchestral landscape, Dr. Matthew Aubin cultivates musical excellence through an innovative, community-minded, and inclusive approach.
Dr. Aubin currently serves as Music Director of the Jackson Symphony Orchestra, Music Director of the Southwest Michigan Symphony Orchestra, and Artistic Director of The Chelsea Symphony. In his role at TCS, he has led highly visible collaborations with partners such as actor John Lithgow, award-winning television series Mozart in the Jungle, and the American Museum of Natural History in New York City. Dr. Aubin has played a principal role in the initiation and development of The Chelsea Symphony's annual competition for emerging composers with high profile adjudicators such as Conductor Laureate of the Seattle Symphony and music director of the All-Star Orchestra, Gerard Schwarz. Dr. Aubin has led TCS in their Lincoln Center debut and conducted the New York City premieres of works by Mark O'Connor, Fazil Say and Caroline Shaw, among others.