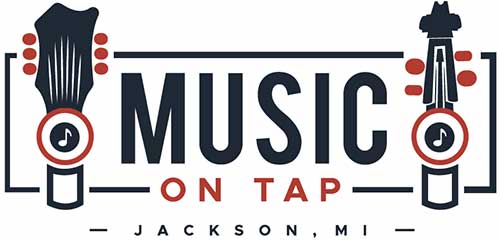 In 2014, the JSO introduced its Affinity Series. Three years and thousands of attendees later, the Affnity Series is becoming Music on Tap. Even with the new name, our goal remains the same: to improve our community by bringing nationally and internationally touring musicians from multiple genres of music into the heart of Downtown Jackson. In addition to the incredible music, each concert features a cash bar and other refreshments, so make a night of it and come share "World Class Music, So Close to Home"!
WITH FLATLAND HARMONY EXPERIMENT
OCTOBER 19, 2019 • WEATHERWAX HALL
Flatland Harmony Experiment is a high–octane, three–piece, vocally driven string band from Indianapolis, Indiana. FHE's music and stage show drips with intensity and passion, and it is easy to tell they love what they do. The trio trades lead vocal and lead instrumental responsibilities through a large and diverse original musical pallet.
WITH TROLL FOR TROUT
JANUARY 18, 2020 • WEATHERWAX HALL
JSO's Music on Tap series brings a great evening of "Up-North Music" to help ease your case of Cabin- Fever with Michigan's own, Troll for Trout (T4T). T4T is about a lifestyle. It's that excited feeling of leaving work early on a beautiful Friday afternoon and pointing your vehicle North. It's about camping, fishing, canoeing, kayaking, hiking, cooking outside, good conversation around a campfire, reflecting, reading, and relaxing.
WITH THE BEN ROSENBLUM TRIO
FEBRUARY 15, 2020 • WEATHERWAX HALL
Award-winning jazz pianist, composer and accordionist Ben Rosenblum has been described as "mature beyond his years," (Jon Neudorf, Sea of Tranquility), and as an "impressive talent" (C. Michael Bailey, All About Jazz), who "caresses [the music] with the reverence it merits" (Bob Doerschuk, Downbeat Magazine). His original music combines his extensive knowledge of the history of jazz with a free-wheeling, modern melodic sensibility and powerful narrative approach to the piano.
WITH THE FOUNDING
MARCH 14, 2020 • WEATHERWAX HALL
The Founding is a Progressive Folk band with Celtic roots from Kalamazoo, Michigan. With their timeless, energetic, and powerful approach to songwriting, they strive to constantly push the boundaries of the Irish and Scottish music traditions. This young band has performed at venues throughout the United States, making appearances at such notable events as the Michigan Irish Music Festival, the Boston Irish Festival, and The Austin Celtic Festival, and many more.
WITH JOHN D.LAMB
MAY 9, 2020 • WEATHERWAX HALL
Our old friend John D. Lamb returns with another of his very popular Songwriter Showcases. Those who have attended these concerts in the past know that John uses his deep connections in the Michigan songwriting community to fill the stage with amazing talent. John is the consummate MC and lends his considerable songwriting chops to an evening that is sure to once again impress the Weatherwax Hall audience!