In the fall of 2020, our Music on Tap series begins its 7th season! Things have changed quite a bit since our first concert in March of 2014, but our goal remains the same: to improve our community by bringing nationally and internationally touring musicians from multiple genres of music into the heart of downtown Jackson. In addition to the incredible music, each concert features a cash bar and other refreshments, so make a night of it and come share "World Class Music, So Close to Home!"
JANUARY 23, 2021 • THE WAX
Heywood Banks is simply a one-of-a-kind, almost impossible to describe artist, with a style his very own. Equal parts genius and buffoon, this songwriter-comic-singer-poet- musician has become a cult hero and a pop icon. His show appeals equally to college students, businessmen, yuppies, punks, kids or your grandmother.
FEBRUARY 20, 2021 • THE WAX
Described as "A talented group that exemplifies the genre-obliterating direction of contemporary classical music (Columbia Free Times)", Warp Trio is an internationally touring cross-genre chamber music experience.
March 13, 2021 • THE WAX
We are incredibly excited to welcome Heron Valley back to the Wax stage. Heron Valley is an energetic, traditional band from Scotland who have serious enthusiasm for the music they play. Their roots lie in Scottish and Irish traditional music, including traditional Scottish songs, piping tunes and Irish banjo.
MAY 8, 2021 • THE WAX
Our friend, and a man at the center of the Michigan songwriting scene, John D. Lamb returns to the Wax stage with the latest rendition of his ever-popular Songwriter Showcase. John fills the stage with incredibly talented artists, and they share an evening of songs and stories that always leave our audiences wanting more!
MUSIC ON TAP SUBSCRIPTION
Attend all 6 MoT concerts and get a 20% discount off of advance ticket prices and more than 35% off of the price at the door.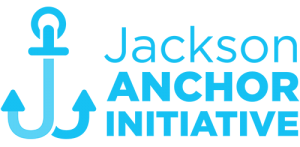 In 2014, the JSO introduced its Affinity Series. Three years and thousands of attendees later, the Affnity Series is becoming Music on Tap. Even with the new name, our goal remains the same: to improve our community by bringing nationally and internationally touring musicians from multiple genres of music into the heart of Downtown Jackson. In addition to the incredible music, each concert features a cash bar and other refreshments, so make a night of it and come share "World Class Music, So Close to Home"!