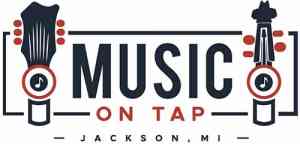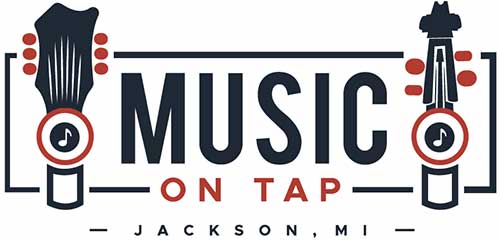 In 2014, the JSO introduced its Affinity Series. Three years and thousands of attendees later, the Affnity Series is becoming Music on Tap. Even with the new name, our goal remains the same: to improve our community by bringing nationally and internationally touring musicians from multiple genres of music into the heart of Downtown Jackson. In additoon to the incredible music, each concert features a cash bar and other refreshments, so make a night of it and come share "World Class Music, So Close to Home"!
Music on Tap Season Tickets
10 tickets to 10 Music on Tap Concerts for $125.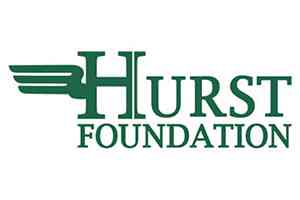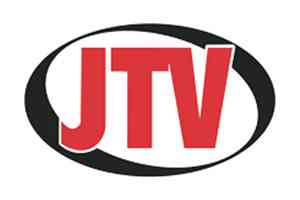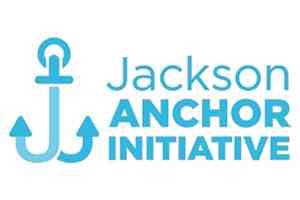 Amazing Race After Party and Music On Tap Kick Off
Blackman Park
August 12, 2017
Join us as we pair with ThinkJackson and The Michigan Theatre of Jackson to bring you another great evening of live music outside in Horace Blackman Park in downtown Jackson. The night's music will be opened by "Millennial Troubadour," Brennan Leeds from Conway, Arkansas and then Nashville rock band, BRUNS will take the stage. There will be food trucks and beer and wine will be available for purchase. This is sure to be another great night of live music, so make sure it's on your calendar and join us in Downtown Jackson!
Bourbon and New Folk
The Wax
September 9, 2017
Featuring Kerrville New Folk Winner 2016 Joe Shields (aka: cousin joe twoshacks, aka: the joeman, aka: joe cartoon) with special guest Lara Fullford. Joe Cartoon has given way to Joe Shields. That means it's mostly about the music these days, even if there's still plenty of room for clever wordplay and creativity. After what Grand Rapids animator Joe Shields concedes was an "extremely rocking" time as Joe Cartoon, creator of a wildly popular and irreverent cartoon series that became a true trailblazer on the Internet some 16 years ago, the artist has turned his attention to music. And if recent history is any indication, there's a chance the 55-year-old West Michigan singer and guitarist might be just as successful in this new venture.
Oktoberfest / Rocktoberfest with Delta Saints
The Wax
October 14, 2017
Delta Saints, a Nashville-based quintet, craft raw and visceral rock music with psychedelic flares, fuzzed-out guitar riffs, arresting drum patterns and blues tendencies. Their new record, Monte Vista, released in 2017 is a triumphant culmination of a long journey comprised of ceaseless touring in the United States and Europe and fan favorite records such as the crowd-funded Death Letter Jubilee in 2013 and 2015's Bones. The latter yielded "Sometimes I Worry," which landed a prominent placement on the most recent season of Showtime's Shameless. It also spiritually set the stage for Monte Vista, an album brimming with a restless spirit and coming-of-age ruminations on life, love, self-discovery and the world at large.
Soul / Funk with The Mainstays
The Wax
November 4, 2017
The Mainstays are a funk & soul band based in Kalamazoo, MI. Featuring Andrew Schrock (singer/songwriter), Neal Conway (bass), and Nate Heymoss (guitar) of Michigan's funk/dance band Funktion, the band draws heavily from the groovy elements that made Funktion a bonafide dance party, while crafting dynamic, insightful, and almost folk-influenced songs. Paul Bauer behind the drum kit and the dirty playing of Tom McRockin Eldred (BMF Band) on keys bring the sound fully together, and provide that elusive answer to your missed connection.
Hot Jazz on a Cold Night with The Elden Kelly Trio
The Wax
January 20, 2018
The Elden Kelly Trio features Carolyn Koebel on percussion and Denis Shebukhov on bass. Carolyn and Elden have worked together since 2010, cultivating a musical vocabulary based on a shared affinity for instrumental improvisation and exploration, unusual instrumentation, and original songs. Denis completed the trio in 2015, and they have been performing together ever since. The trio has performed around the Midwest region at numerous clubs, summer festivals and performing arts centers. In 2016, the ensemble collaborated with internationally renowned balafon master Famoro Dioubate from Guinea for unforgettable performances. They recorded their first CD as an ensemble in the spring of 2017.
The Un-Valentines Show
The Wax
February 17, 2018
"The Un-Valentine's Show-Songs & Tales Of Unforgiveness, Heartbreak, Dysfunction And Revenge" brings together three of Michigan's favorite singers and songwriters. Jamie-Sue Seal and John Latini have taken the Un-Valentine's Show on the road with their talented songwriter friend; Dave Boutette. The songs are presented in a round robin and politically incorrect fashion covering topics such as stalking, love triangles, and a magician who accidentally makes his wife disappear. Whether you love or hate Valentine's Day, this show promises to be entertaining and humorous.
Irish Festival with Skipper's Alley
The Wax
March 16, 2018
This year's Irish Festival brings another band from Ireland to The Wax stage to perform traditional Irish music. Skipper's Alley are a 7-piece ensemble whose dynamic take on traditional Irish music has garnered wide critical praise and featured on such diverse stages as The Late Late Show, La Festival Interceltique de Lorient, and the Irish Embassy in Zambia. Described by The Irish Times as "gloriously three-dimensional", the group spring from harp-accompanied Sean-Nós songs to feral, unkempt sets of reels, creating a sound that is both "scintillating" and "a model of tender delicacy" (David Kidman, The Living Tradition).
American Roots with Brian Dunne
The Wax
April 14, 2018
Weatherwax Hall favorite Brian Dunne returns to The Wax stage, this time as a headliner. Brian's new record is entitled Bug Fixes & Performance Improvements and it was released in the summer of 2017 as the follow up to his 2015 release, "Songs From The Hive". He plays close to 300 shows a year and as he tells it, "I've played for anybody and everybody, played everywhere anyone would take me; living rooms, cafes, clubhouses, big theaters, small theaters, movie theaters, listening rooms, college cafeterias, etc. Boasting nearly 300 shows in the year and a half that followed, I ended up finding myself in some surprisingly cool circumstances– and some uncool ones (statute of limitations does not yet allow for me to reveal details). But what I found most liberating was that being a relative unknown had it's perks– I was beholden to nothing. No one was expecting anything of me."
Orchestral Pop
The Wax
May 19, 2018
Music on Tap's ode to the best of all genres. An experience for all of your senses.
Summer Solstice
Blackman Park
June 23, 2018
Our annual party under the summer sky is here again! Come celebrate long days, great music, cold drinks, and old friends!