THE JSO PROUDLY PARTNERS WITH TEACHERS AND SCHOOLS
We offer several opportunities for classes to learn and participate with our orchestra. If you are interested in any of the following programs, please contact our Director of Education, Jed Fritzemier at jedf@jacksonsymphony.org.
EDUCATION CONCERT: A MUSICAL LOOK AT COOPERATION AND COMMUNICATION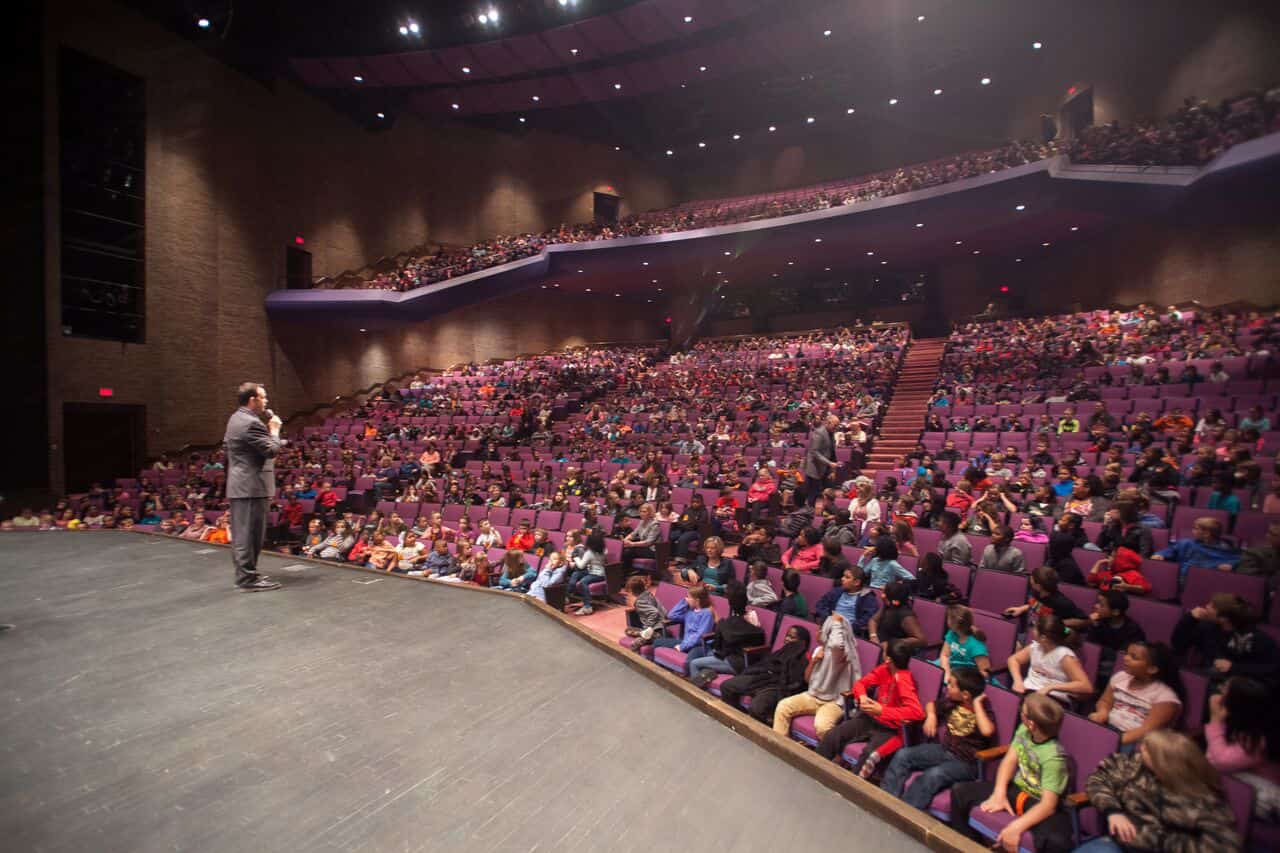 Our educational concert is geared towards 3rd and 4th-grade students with the goal of introducing them to the families of instruments in the orchestra and employing valuable social skills.
This is a free educational opportunity
Transportation grants are available
Date and Time TBA (usually held in October)
Held at the Potter Center on Jackson College's campus
Optional lesson plans included here.
This concert aligns with the Michigan Merit Curriculum
The Jackson Symphony Orchestra has been developing educational content for middle and high school students. These programs are great for asynchronous learning, listening lessons, or sub plans. Check out the first video in our Behind Beethoven's Best mini-series below.
Contact Jed Fritzemeier at jedf@jacksonsymphony.org for supplemental assessment materials designed to correlate with the video as well as an opportunity to have our Maestro speak with your class.
Check out all of our educational videos here.
BEHIND BEETHOVEN'S BEST: "PART ONE – SONATA ALLEGRO FORM "
OPEN REHEARSALS
Attend the Jackson Symphony Orchestra Rehearsals
Any classes can attend although it is generally geared toward middle school and high school students
SIDE BY SIDE
Intended for high school bands and orchestras
Bring your class to rehearse right next to professional musicians in the JSO
BACK-TO-BACK
Bring the JSO to your school!
School group or groups play the 1st half of the concert, JSO the 2nd half
ARTISTS-IN-RESIDENCE
Have a JSO staff member/musician come to your class and do demonstrations, sectionals, or work with your high school band/orchestra
EDUCATION CONCERT SPONSORS