At the Jackson Symphony Orchestra, we believe in lifelong learning and community which is why we provide conversations and Q&As with our classical concerts. We also offer opportunities to get hands on with music including classes and lessons offered by our community music school.
PRE-CONCERT CONVERSATIONS
Our Pre-Concert Conversations are free interactive lectures meant to introduce you to each concert's featured music. Dr. Jonathan Bruce Brown, JSO Composer in Residence, leads a lively and informative talk while often being joined by Maestro Aubin and that evening's guest artists.
Pre-Concert Conversations take place at 6:30 pm before our Saturday Classical Concerts for all JSO ticket holders.
Pre-Concert Conversations are located in the hall where the performance is occurring, either at Weatherwax Hall or the Music Hall at the Potter Center. Entry at the Potter Center is either through the side door south of the main entrance, noted by a sign as you approach the building, or through the main hall entrance through the main lobby at the Potter Center.
For advanced and intermediate players, the Community Strings Ensemble is designed for developing performers interested in playing in a non-competitive, friendly atmosphere, and performing in 2 concerts a year.
Ages: 18+
Price: $20/year
Start Date: September 11, 2023
End Date: May 6, 2024
Mondays 7:00-8:30 pm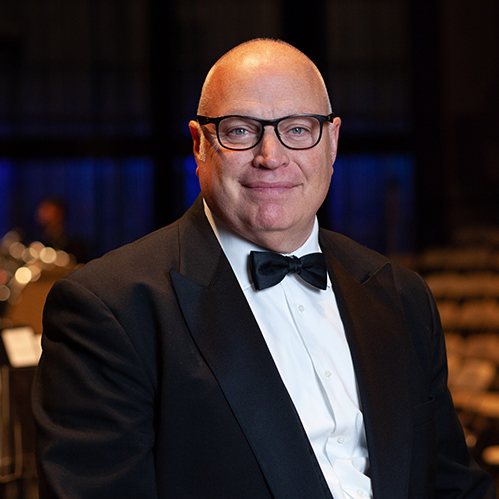 Jed Fritzemeier, Teacher
Since 2019, Jed has been the Director of the Community Music School and Director of Music Education for the Jackson Symphony Orchestra. A performing bassist, Jed plays with the orchestra in addition to free-lancing throughout the area. He was a public school orchestra teacher for 34 years finishing his career for the Chelsea School District, Chelsea, Mi. Jed was Teacher of the Year for the Michigan School Band and Orchestra Association and the Michigan American String Teachers Association in 2008. In addition to the Jackson Symphony Orchestra, his performance credits include the Michigan Opera Theater, Toledo Symphony, Ann Arbor Symphony, Racine Symphony, Racine, Wisconsin, South Dakota Symphony, Sioux Falls, South Dakota and various festival orchestras, jazz ensembles, rock bands, polka bands since he was 15 years old.