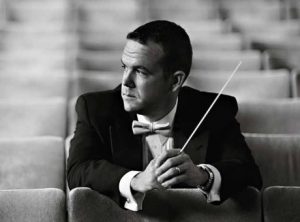 MATTHEW AUBIN
MUSIC DIRECTOR
A leader in the 21st century orchestral landscape, Dr. Matthew Aubin is constantly reaching new audiences through innovative performance formats and creative initiatives both on and off the podium.
In his 5th season as Music Director of the Jackson Symphony Orchestra, Dr. Aubin also serves as Artistic Director for The Chelsea Symphony in New York City. In this role he has led highly visible collaborations with partners such as actor John Lithgow, award-winning television series Mozart in the Jungle, and the American Museum of Natural History in New York City. Dr. Aubin has played a principal role in the initiation and development of The Chelsea Symphony's annual competition for emerging composers with high profile adjudicators such as Conductor Laureate of the Seattle Symphony and music director of the All-Star Orchestra, Gerard Schwarz. Dr. Aubin has led TCS in their Lincoln Center debut and conducted the New York City premieres of works by Mark O'Connor, Fazil Say and Caroline Shaw, among others.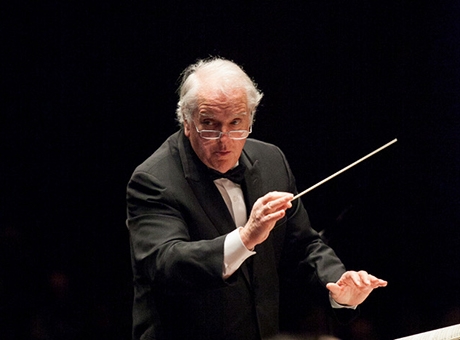 STEPHEN OSMOND
CONDUCTOR LAUREATE
Maestro Stephen Osmond's triumphal 40 years as music director of the Jackson Symphony Orchestra set a high standard as one of the longest tenures for any conductor in the history of American orchestras. Over four decades, his leadership was consistently distinguished by musical excellence for the orchestra and forward-thinking vision for its programs and facilities.
Maestro Osmond followed a rich and varied path to Jackson, including hundreds of performances from France to China to cities all over the United States.
PAST CONDUCTORS
Jerry Bilik (1975-1978)
Herbert Butler (1972-1975)
Theo Alcantara (1968-1972)
Richard Massman (1962-1963)
Romeo Tata (1961-1962)
Gustave Rosseels (1960-1961)
George C. Wilson (1957-1960 & 1963-1968)
Emil Raab (1954-1957)
Pedro Paz (1950-1955)