The Jackson Symphony Guild functions exclusively for the benefit of the Jackson Symphony Orchestra to assist support and further the presence of music in the community.
Each year the Jackson Symphony Guild works diligently to raise funds to support the Jackson Symphony Orchestra. The 2018-2019 Guild donation to JSO was $100,000. These funds represent 9% of the JSO fiscal budget and are critical to the success of the Orchestra. Funds raised through the annual Holiday Ball and Jazz Night, jewelry sales, and from Guild membership dues are used by the JSO to sustain general operations and they play a vital role in furthering the JSO commitment to community youth and young musicians.
Guild funds provide substantial scholarship monies for Jackson-area students who wish to attend Michigan music camps. Annually, $3,000 in Guild funds are also designated to the JSO with the express purpose of supporting the Jackson Youth Symphony. Quite apart from dollars, Guild members have acted as post-concert reception hosts and hostesses, office help, concert volunteers and have served on committees which organize the Holiday Ball.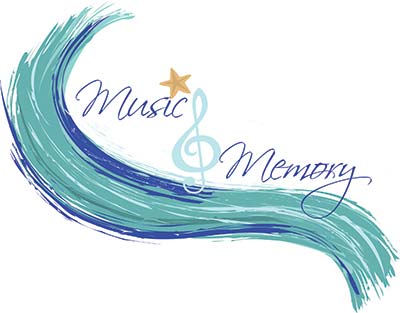 The Guild is working on raising funds that would help in the purchasing of the devises, headphones and music. For the past two years in August the Jackson Symphony Guild in partnership with the Michigan Theater and Lloyd Ganton Retirement Centers has brought the Jackson community, impactful films that highlight the positive effects music has on those suffering from Alzheimer's and related dementias. Dan Cohen, founder of the nonprofit organization Music & Memory, has led the fight against a broken healthcare system to demonstrate music's ability to combat memory loss and restore a deep sense of self to those suffering from it.
In the past year the Jackson Symphony Guild has had two new community partners join them in this wonderful project. The Jackson District Library filed for and received a grant that has enabled them to hire a social worker to launch the pilot program in which the ipod units are being used in Lloyd Ganton Retirement Centers. And the Jackson Symphony Guild has received a grant from the Great Lakes Hospice Foundation to further the purchase and distribution of the devices.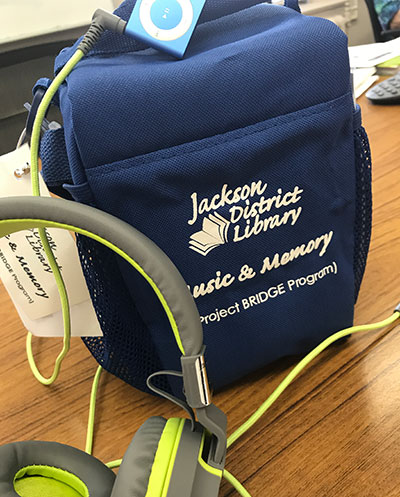 Since its inception, the Guild has grown in stature and strength. It is recognized throughout the state as one of the most effective musical arts support groups in Michigan and is the envy of many orchestras. Every year, peer-review panels from the Michigan Council for Arts and Cultural Affairs comment on the impressive role the Guild plays in supporting the JSO and its programs. The Guild is an organization of which we must all be truly proud!
Thank you to all who have worked to make the Jackson Symphony Guild a vital partner of the JSO and a promoter of the music arts in Jackson!