OCTOBER 21, 2023
MICHIGAN THEATRE
Costumes, candy, and more! Your little ghost or goblin will help haunt the Michigan Theatre with the Jackson Symphony Orchestra's Halloween Children's Concert. This exciting program features frightfully fun symphonic music perfect for young eyes and ears. The entire family is invited to dress up in their favorite costume along with our musicians to enjoy "boo-tiful" music! Kids in costume will have the opportunity to join our costume parade around the theatre! This concert is a wonderful chance for you to introduce your children to the wonders of live orchestral music.
DECEMBER 2, 2023
COUNTRY CLUB OF JACKSON
Experience the glitz and glamour of vintage Vegas at the Jackson Symphony Guild's Holiday Ball – Casino Royale! The highly anticipated annual event will transport you back to the enchanting era of the Rat Pack. Try your luck in the Casino Room, hit the dance floor, sip on classic cocktails, bid on exclusive items at the auctions, and have a ball! It's a night of elegance, excitement, and entertainment, all in support of the arts in our community. Don your best vintage Vegas attire and join us for a memorable and fun-filled night for a great cause!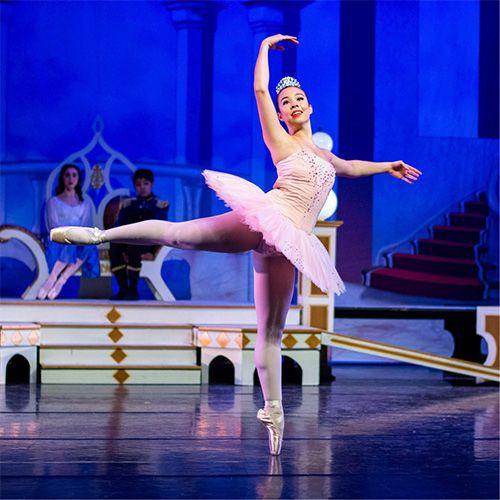 THE NUTCRACKER
DECEMBER 15, 2023 AT 7:00PM
DECEMBER 16, 2023 AT 2:00PM & 7:00PM
DECEMBER 17, 2023 AT 2:00PM
THE POTTER CENTER
Tickets go on sale November 1st
Ballet Chelsea proudly presents its 26th annual performance of The Nutcracker, a Christmas Eve tale about a young girl named Marie and her magical journey to the enchanted Kingdom of Sweets. The Ballet Chelsea company artists and the Jackson Symphony Orchestra musicians will come together for the fifth year to present this annual full-length, narrated ballet.
MAY 18, 2024
POTTER CENTER
Experience an electrifying fusion of classical and classic rock like never before at the Jackson Symphony Orchestra's spring pops concert, presented in partnership with Jeans 'n Classics. Prepare to be enthralled as the symphony orchestra joins forces with a phenomenal live tribute band to deliver an unforgettable evening of "The Music of Queen." This extraordinary collaboration will showcase the symphonic splendor of the orchestra, providing a breathtaking backdrop as the band takes center stage, performing iconic songs by the legendary rock band Queen. From anthems like "Bohemian Rhapsody" to hits such as "We Will Rock You" and "Don't Stop Me Now," this one-of-a-kind event promises to captivate music enthusiasts of all kinds. Embrace the seamless harmony of orchestral and rock melodies, transporting the audience on a musical journey that celebrates the timeless brilliance of Queen's extraordinary repertoire.