PLAY. DANCE. PAINT.
A VIRTUAL COLLABORATION OF THE ARTS
The Jackson Symphony Orchestra has partnered with Ballet Chelsea and the Jackson School of the Arts to showcase the creativity of our community. Enjoy a visually stimulating and musically brilliant performance including works like Winter from Vivaldi's Four Seasons and music by Beethoven, Grieg, Prokofiev, and more! This program will be available on the JSO website, Facebook, and YouTube pages starting Friday, April 23rd, at 8:00 pm with live commentary from Maestro Aubin.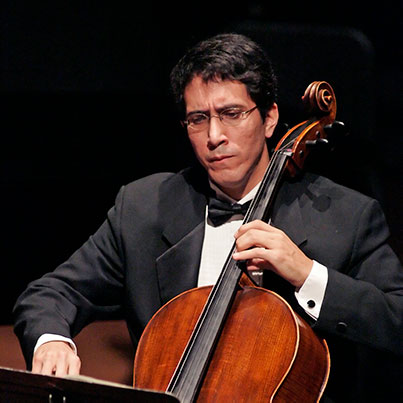 David Peshlakai
Mr. Peshlakai was born and educated in Michigan. He received his Bachelor of Music from Michigan State University and his Master of Music from the University of Michigan. David Peshlakai was Principal Cellist with the Kalamazoo Symphony Orchestra from 2004 to 2017 where he held the Diether Haenicke Principal Cello Chair. Mr. Peshlakai is also in great demand as an extra cellist with several regional orchestras throughout Michigan, including performing as principal cellist with the Battle Creek, Flint, Jackson, and Lansing Symphonies.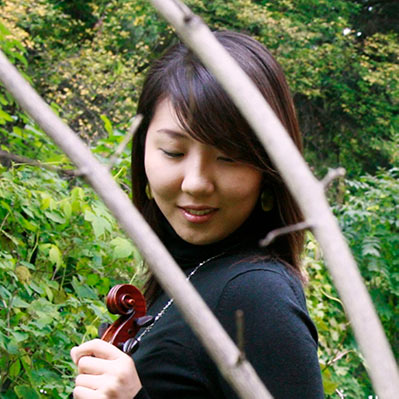 Ji Hyun Kim
Born in South Korea and raised in New Zealand and Australia, Dr. Ji Hyun Kim's multicultural background has shaped her dynamic musical career as a violinist, educator, scholar, and director. As an acclaimed violinist, Kim has performed in major cities like South Korea, New Zealand, Australia, New Caledonia, Luxembourg, Austria, and the United States. Kim also served as concertmaster and principal violinist of various ensembles and orchestras including the Ad Libitum, Musique 21, Sydney Sinfonia, Vianden Summer Music Festival orchestra, Society of International Music Artist Orchestra, and the Lansing Symphony and Jackson Symphony Orchestras. Kim is the Director of String Orchestra and Assistant Professor of Violin and Viola at Spring Arbor University. She also served as an Artist-Teacher in Residence of the Jackson Symphony Orchestra Community Music School, where she designed and developed the curriculum of String Team, a satellite string program for the local elementary schools.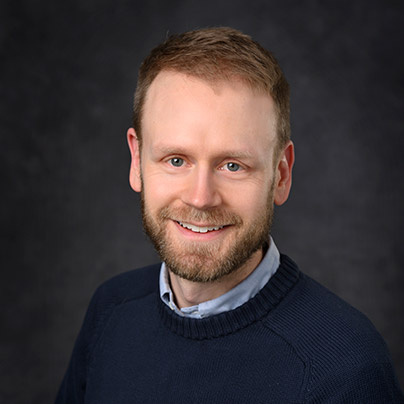 Patrick Johnson
Patrick Johnson appears regularly as a solo, chamber, and orchestral pianist. He is the principal pianist for the Jackson Symphony Orchestra, the Lansing Symphony Orchestra, and the Michigan Philharmonic. He has appeared as a soloist with the Michigan Philharmonic on several occasions. He also serves as pianist for the ConTempus Initiative contemporary-music ensemble, based in mid-Michigan. He has appeared with the Pittsburgh New Music Ensemble, as well as on chamber-music series and in solo recitals throughout Michigan. Johnson is on the faculty of the Michigan State University College of Music, where he teaches music theory and piano literature. He received the Dortha J. and John D. Withrow Award for Excellence in Teaching from the MSU College of Music in 2018, and MSU's Excellence-in-Teaching Citation in 2013. He holds degrees from Michigan State University and the University of Michigan.
Antonio Vivaldi—No. 4 Winter" from The Four Seasons
Edvard Grieg—Holberg Suite, Op. 40
Sergei Prokofiev—Troika from Lieutenant Kijé Suite, op.60 Suite 
Beethoven–Variations for Cello and piano
Michael Boyman–Tango for String Orchestra and Piano