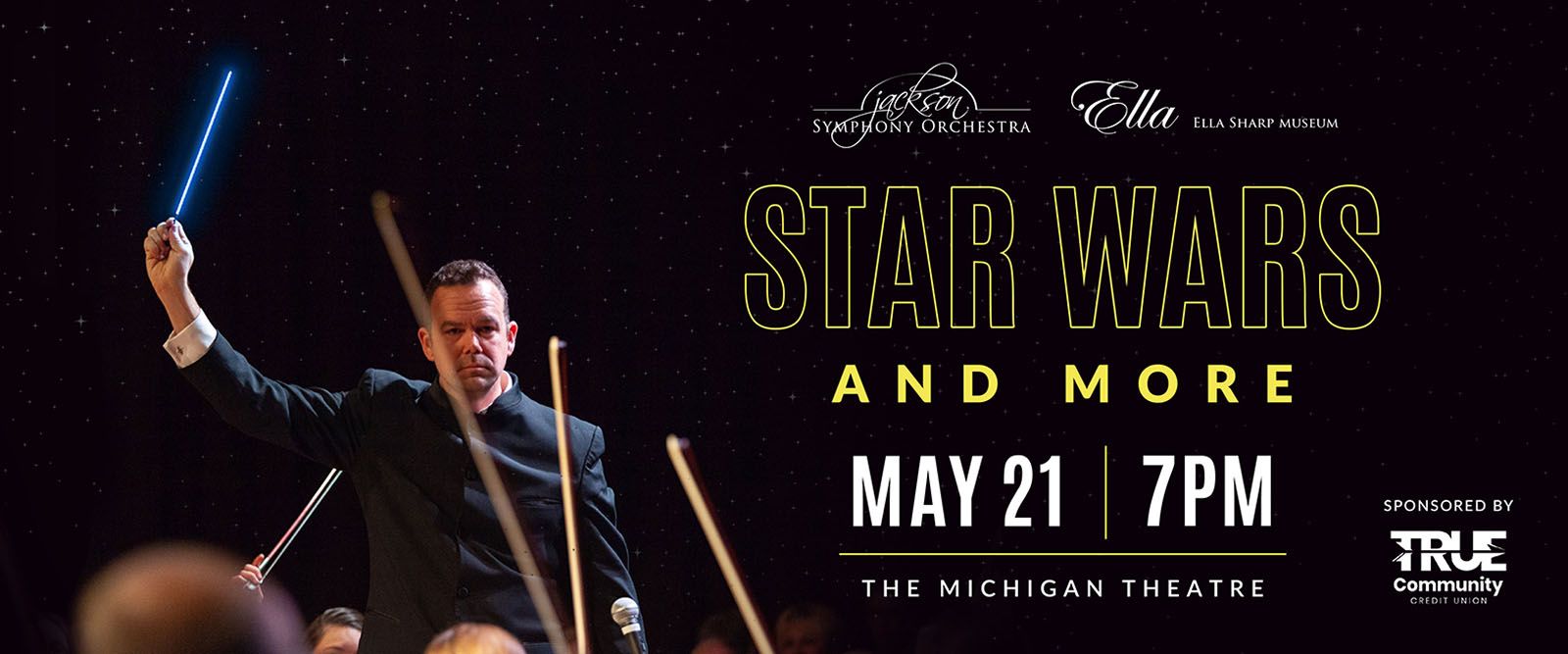 The JSO and the Ella Sharp Museum are taking you out of this world at lightspeed with a performance including iconic space themes from your favorite space themed movies like Star Wars. Join us at the Michigan Theatre for an event that's perfect for the whole family.
Don't forget to wear your favorite costumes from Star Wars, Star Trek, or E.T, we'll be having a costume contest! Doors open at 6:00 PM.
Richard Strauss
Also Sprach (Sonnenaufgang only) 1896
Jessie Montgomery
Starburst 2012
Michael Giacchino
Star Trek (2009 Movie) 2009
Claude Debussy
Clair de lune (arr. Cailliet) 1905
James Horner arr. Moss
Apollo 13 Selections 1995
Gustav Holst
IV. Jupiter from The Planets 1918
John Williams
Duel of the Fates (w/chorus) 1999
Adventures on Earth from E.T. 1990
Star Wars – Imperial March 1980
Star Wars – Princess Leia's Theme 1977
Star Wars – Main Theme 1977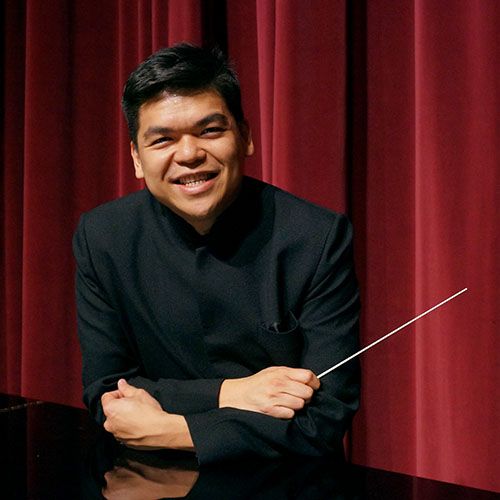 Danh Pham is a Conn-Selmer Educational Clinician, and the Music Director for both the Washington-Idaho Symphony Orchestra and the Coeur d'Alene Symphony Orchestra. He currently serves as Conductor of the WSU Symphony Orchestra, and Director of Bands at Washington State University. In addition to directing the WSU Symphony Orchestra and Symphonic Wind Ensemble, he conducts the WSU Opera and Musical Theatre, and teaches Instrumental Conducting and Symphonic Literature courses.
Dr. Pham maintains a busy conducting schedule that includes international appearances throughout Asia. He most recently returned from South Korea where he conducted the renowned Seogwipo Philharmonic Wind Orchestra (Korea's only professional full time band) in concert, and served as conductor-in-residence at the Jeju International Wind Ensemble Festival. He is a conductor for JCLink Music Publications recordings and clinics that serves several cities in mainland China staffed by a team of artists and teachers from China, the United States, Japan, Canada, and Hong Kong. He has taught at Guangzhou University, and conducted the Guangzhou Youth Cultural Palace Youth Symphony and Wind Ensemble, the Yucai Concert Band, the Foreign Language School Wind Band, and the Canton Military Band. Other guest appearances include positions with the Wuhan Conservatory of Music Wind Symphony, Huazhong Agricultural University Symphonic Band, the Ho Chi Minh Conservatory Of Music, and the Vietnam National Academy of Music. Professionally, he has conducted the Guang Xi Symphony Orchestra (Nanning, China) in their Gala Concert for the All South East Asia Nations New Music Week Celebration, the Saigon Wind Ensemble (Ho Chi Minh City, Vietnam), and the Vietnam National Opera and Ballet Orchestra (Hanoi, Vietnam). Future appearances include a Gala Concert with the Hubei Symphony (China), as well as his debut with the Calgary Wind Symphony in Alberta, Canada in 2023.