Experience the magic of live music in a whole new light. Enjoy music from Fleetwood Mac during this evening performance with a string quartet from the Jackson Symphony Orchestra, all in the cozy glow of candlelight. Hosted at the Jackson County Tower Ballroom, this special event, in collaboration with the Jackson County Fair, promises a blend of rock and classical elegance for a memorable musical experience.
Stefan Koch received his musical training at Temple University in Philadelphia, where he studied with Hirofumi Kanno and Orlando Cole. He formerly held positions as a national buyer of both books and CDs for Borders Books and Music, and he also has a Master's Degree in Philosophy from the University of Michigan. Returning to full-time performing in 2001, Mr. Koch is a member of both the Lansing Symphony and the Jackson Symphony and is a frequent performer with the Kalamazoo Symphony, West Michigan Symphony, Toledo Symphony, Detroit Opera and Grand Rapids Symphony.
David Ormai is an active performer and teacher in Michigan. As a freelance violinist, he currently performs all throughout southeast Michigan and regularly performs with the Ann Arbor Symphony and the Detroit Opera. As a dedicated teacher, David maintains a private studio of over 30 students in Ann Arbor. He holds a Bachelors degree from the Cleveland Institute of Music and a Masters Degree from the University of Michigan.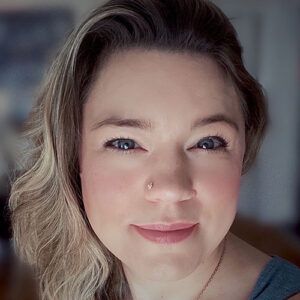 Mallory Tabb is a Michigan based violinist, teacher, and business owner. She holds degrees in Violin Performance and Music Business from University of Wisconsin-Whitewater and University of Michigan. Mallory implements sequenced, holistic teaching to equip students to become independent, self-motivated learners. She has taught violin privately for over 23 years, beginning her teaching studio at the age of 13 in Hampshire, Illinois. She is trained in the Suzuki Method, is a certified Violin Technique Method Coach, and has extensive training in Dalcroze Eurhythmics. From 2013-2018, she served as Junior Division Coordinator for the University of Michigan String Preparatory Academy where she created and directed the implementation of private and group curriculum for highly motivated young string players.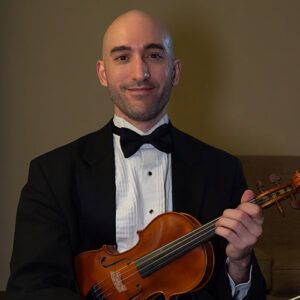 Daniel Winnick moved to Michigan from New Jersey in 2005, and since then he has built a varied and busy career as a freelance musician in Metro Detroit and beyond. He is a graduate of the University of Michigan, where he studied with Andrew Jennings. Since 2020, Daniel has served as co-concertmaster of the Michigan Philharmonic, which is based in Plymouth. He also performs with the Jackson Symphony Orchestra, Flint Symphony Orchestra, Battle Creek Symphony Orchestra, Kalamazoo Symphony Orchestra, Lansing Symphony Orchestra, and ÆPEX Contemporary Ensemble.