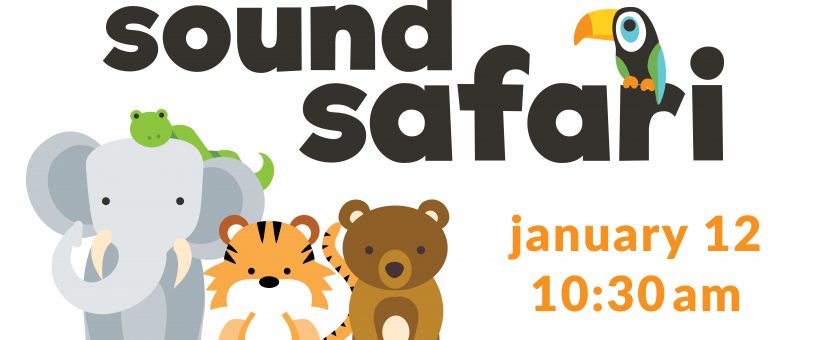 The Jackson Symphony Orchestra and Community Music School are proud to announce a FREE Children's Concert Sound Safari on Saturday, January 12 at 10:30am.
Just as animals have all types of characteristics, musical instruments can produce many different types of sounds. Come join us for this FREE program and explore these sounds in an interactive show where members of the audience get to talk and move with the music. This program is intended for families with children ages 0-6.
Community Music School will also be holding an open house from 9:00 am until 12:00 pm. Come to the concert early or plan on staying after to learn about our class offerings.
215 W Michigan Ave
Jackson, MI 49201
CONCERT INFORMATION
Website: https://www.jacksonmusicschool.org/events/
Press tickets: Contact valh@jacksonsymphony.org