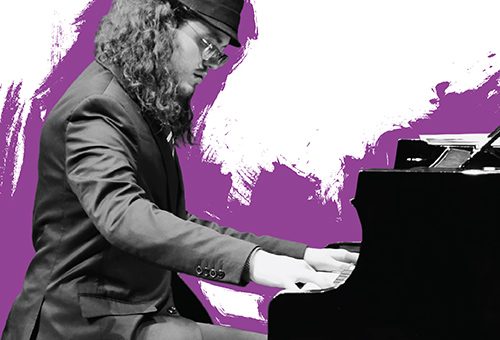 The ​Jackson Symphony Orchestra​ is proud to announce its Music on Tap concert Cool Jazz on ​February 15 at 8:00 pm at Weatherwax Hall (215 W. Michigan Ave Jackson, MI 49201). Doors open a half hour before the performance.
Award-winning jazz pianist, composer and accordionist Ben Rosenblum has been described as "mature beyond his years," (Jon Neudorf, Sea of Tranquility), and as an "impressive talent" (C. Michael Bailey, All About Jazz), who "caresses [the music] with the reverence it merits" (Bob Doerschuk, Downbeat Magazine). His original music combines his extensive knowledge of the history of jazz with a free-wheeling, modern melodic sensibility and powerful narrative approach to the piano.
Click here for more information about the show and to buy tickets.