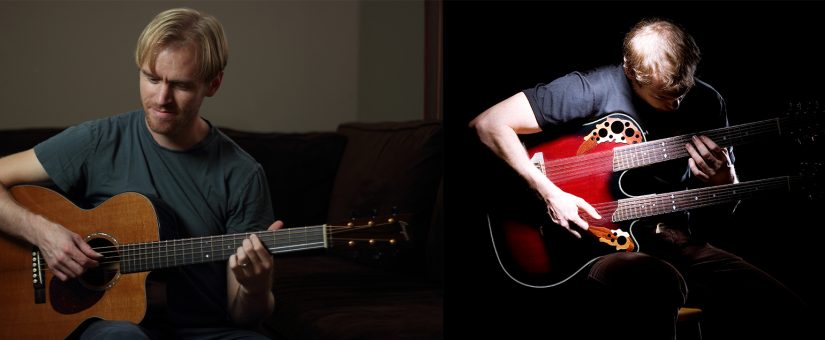 On Saturday, November 5th, David Youngman and Ian Ethan Case will play a concert at Weatherwax Hall (The Wax), the Jackson Symphony Orchestra's Performing Arts Center located at 215 W. Michigan Ave. in downtown Jackson as part of the Jackson Symphony's Affinity Series of Concerts. Tickets are $15 in advance or $18 at the door and are available at www.jacksonsymphony.org, or by calling 517-782-3221.
2015 International Fingerstyle Guitar Champion, David Youngman, has been the most consistently awarded Fingerstyle guitarist for the last three years. He's the first person to win both the International award and the Indiana Fingerstyle Competition. Recently, David released his third solo album titled Trust that included a tour around the Midwest. His CD has received top reviews. International recording artist Phil Keaggy said, "Your talent is God-given — this is obvious. Congratulations on a finely produced work of art!" Along with performing, David is also a guitar instructor at Spring Arbor University.
Boston-based acoustic double-neck guitarist and Candyrat Records recording artist Ian Ethan Case has been performing in listening rooms across the country for the past eight years and is increasingly gaining recognition both for his unique instrumental compositions and for the highly original playing methods which are required to perform them. One of only about five musicians worldwide to tackle the double-neck guitar in earnest, he fluidly combines a variety of self- invented playing techniques necessitated by his multi-layered compositions, which, taken together, have begun to establish the instrument's musical validity perhaps more so than the work of any other artist.
Doors for this performance open at 7:30 PM and music will begin at 8:00 PM. Refreshments, including a cash bar, will be available.