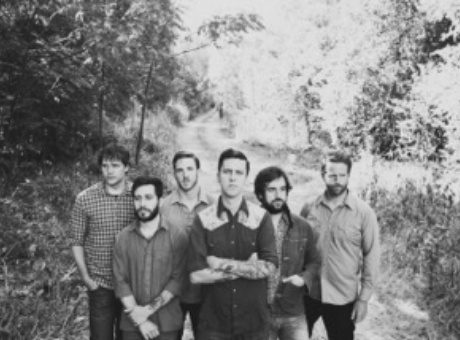 For nearly a decade, American Aquarium has spent the majority of days on the road, burning through a long sprawl of highways during the day and playing hours of raw, rootsy rock & roll at night. Any member of this hard driving band will tell you that it is both a curse and a blessing. That message is clearly stated as they perform on stage.
Their songs are filled with biographical lyrics about lost love and long horizons, exploring both sides of each divide, fully realizing that for every new relationship, there's a chance of a broken heart. It's that kind of honesty that makes the band's newest album, Wolves, their strongest release to date.
BJ Barham, the band's lead vocalist/guitarist, describes the album as "the sound of the band firing on all cylinders." Produced by Megafaun's Brad Cook and recorded during a 20-day stay at Echo Mountain Studios in Ashville, NC, it was entirely funded by American Aquarium's diehard fan base.
They will be bringing a lot of the Wolves sound to The Wax on Saturday, March 5 at 8 p.m. as part of the JSO's Affinity Series concerts. The album's 10 tracks represent a departure from the band's signature twang. Instead, it draws more from the alternative rock sound that inspired their music almost a decade ago. The new CD, which Barham calls "a coming of age record", was released in 2015 to much acclaim and the album ended up on several critics "Best Of" lists for 2015.
The concert will begin at 8 p.m. with doors opening at 7:30 p.m. Admission is $18 in advance and $20 at the door. Tickets and more information are available online at www.jacksonsymphony.org under "Events" or by calling the JSO Box Office at 517-782- 3221 or by visiting the JSO office located at 215 West Michigan Ave., downtown Jackson. Refreshments including a cash bar will be available during the event.