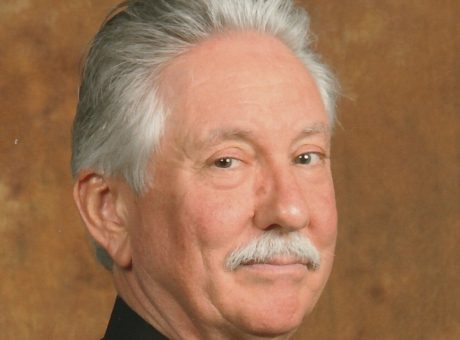 Guest conductor Darryl One (pronounced "Oh-nay") will join the JSO tonight for the third concert on the orchestra's "Agony and Ecstasy" season celebrating the emotional power of music.
Maestro One, who has conducted orchestras around the world, including the Atlanta Symphony, the Tokyo Philharmonic and the Ravinia Festival in Chicago, has selected a richly varied program of music he is calling "The Many Moods of Music."
One, who was born in Chicago, told Derrick Henry of the Chicago Tribune: "My mother will tell you that I first sang a song at age one, a Japanese folk song, but I really didn't do anything musical except bang on the table with chopsticks until the 7th grade." After studying at Illinois State University and Indiana University, he became the associate conductor for the Denver Symphony. Music critic Marc Shulgold of the Rocky Mountain News wrote, "I was so impressed with this guy. Not only was I impressed with his musicianship, but he was so likable I wanted to have dinner with him regularly."
One has served as the music director of the Victoria Symphony in Southeast Texas since 1995.
Barber of Seville
The opera buffa Il Barbiere di Siviglia, by Gioacchino Rossini (1792-1868), is one of the most popular works in the repertoire. Rossini based his comic opera on Le Barbier de Séville, the first of three plays by Pierre Beaumarchais (1732-1799) that introduced the remarkable character named Figaro. The opera's premiere, on February 20, 1816, at the Teatro Argentina in Rome, had to be a nightmare for Rossini. The audience hissed and jeered, but fans of Rossini's rival Giovanni Paisiello had packed the house in an effort to doom his new creation. The second performance was a roaring success.
Rossini wrote the sparkling music for The Barber of Seville in less than three weeks! Ironically, the overture contains none of the themes from the opera. He recycled a wonderful overture he liked so much that he had already used it in two operas, Aureliano in Palmira and Elisabetta, regina d'Inghilterra. The overture worked beautifully, and audiences have loved it ever since!
Danse Macabre
The French composer Camille Saint-Saëns (1835-1921) won great fame during his eighty-six years, wrote over 300 compositions, and became the first established composer to write music for a film in 1908. His tone poem, Danse macabre, started as an art song for voice and piano in 1872. Saint-Saëns expanded the work into an orchestral piece in 1874 and replaced the vocal part with a solo violin. The imagery of a Danse macabre, or "Dance of Death," dates back to a late medieval allegory in which death is seen as the uniter of all, regardless of their station. The story serves as a powerful reminder of the fragility of life. In the legend, Death appears at midnight on Halloween and summons figures from all walks of life, often a pope, emperor, king, child, and laborer. The assembled skeletons must dance for him until the rooster crows at dawn. Then they return to their graves…until the next year!
Pavane for a Dead Princess
In 1899, when Maurice Ravel (1875-1937) was a student at the Paris Conservatoire, he wrote a piano piece and called it Pavane pour une infante défunte. Ravel published the music in 1900 and dedicated it to his patron, the Princesse de Polignac, but it received little attention at first. Its popularity soared after a landmark performance by Ricardo Viñes on April 5, 1902.
Ravel wrote the glorious orchestral version about a decade later and published it in 1910. Henry Wood conducted the first performance on February 27, 1911, in Manchester, England. The beautiful music is not meant as a tribute to any particular princess. Ravel himself described the piece as "an evocation of a pavane that a little princess [infanta] might, in former times, have danced at the Spanish court." The "pavane," a slow processional dance, was very popular in the courts of Europe during the 16th and 17th centuries.
Peer Gynt Suite #1, Opus 46
The Norwegian composer Edvard Grieg (1843-1907) is best known for his wonderful piano concerto and the two suites of music he wrote for Henrik Ibsen's landmark play Peer Gynt. Ibsen asked Grieg to write incidental music for his play in 1874. Grieg agreed enthusiastically, but writing music for the complex allegory about a mercurial vagabond proved more difficult than he expected. "Peer Gynt progresses slowly," he wrote to a friend, "and there is no possibility of having it finished by autumn. It is a terribly unmanageable subject."
The premiere performance, on February 24, 1876, in Christiania (modern day Oslo), proved to be a triumphant success, and Grieg pulled eight of the twenty-six pieces from his score to form two suites, the first in 1888, and the second in 1891. The movements of suite #1 depict a Morning Mood, the prelude to the play's fourth act; The Death of Åse, Peer Gynt's mother; Anitra's Dance, a seductive scene from Peer Gynt's wanderings; and the famous In the Hall of the Mountain King, Peer Gynt's fantastical encounter with the king of the trolls.
Light Cavalry Overture
The Austrian composer Franz von Suppé (1819-1895) wrote over 200 operettas, farces, ballets, and other stage works, along with a Requiem, an oratorio, and even some symphonies. Today, his music is best known for the evocative tunes from his overtures that have been incorporated into many film soundtracks, cartoons and commercials.
His Leichte Kavallerie ("Light Cavalry") overture comes from an operetta in two acts,
first performed at the Carltheater in Vienna on March 21, 1866. The frothy story takes place in a 19th-century Austrian village, where the beautiful Vilma and her beau Hermann are united with the help of the Hussar's – Hungarian light cavalry soldiers.
Fantasia on Greensleeves
The lovely melody known as "Greensleeves" has been around since at least the 16th century. Shakespeare mentions it twice in The Merry Wives of Windsor, and many versions of it have been written and published in the years since.
Like most folk songs, its lyrics have appeared in many variations. One familiar version begins: "Alas, my love, you do me wrong / To cast me off discourteously / When I have loved you so long / Delighting in your company."
In the 19th century, American minister William Chatterton Dix wrote a new set of lyrics, What Child Is This?, and the tune became a familiar part of Christmas traditions around the world. British composer Ralph Vaughan Williams (1872-1958) incorporated Greensleeves into incidental music he wrote for Shakespeare's Merry Wives of Windsor and Richard II, as well as his own opera Sir John in Love, which is based on Falstaff, the unforgettable character who appears in Merry Wives and two other Shakespearean works. In 1934, Ralph Greaves pulled together several versions of Vaughan Williams' Greensleeves music to create the Fantasia on Greensleeves, one of the most beautiful and popular short orchestral works ever written.
Ballet Music from Le Cid
Jules Massenet (1842-1912) wrote more than forty stage works during La Belle Époque ("The Beautiful Era"), a golden age of music from about 1871 until the outbreak of World War I in 1914. Today his best known operas are Manon (1884) and Werther (1892).
His opera Le Cid premiered with a star-studded cast at the Paris Opéra on November 30, 1885. The president of France was among the attendees. The opera was performed 150 times by 1919, but it faded from the repertory and wasn't performed again in Paris until a revival in 2015 and the Palais Garnier.
The real life El Cid, as he was called in Spain, was Rodrigo Díaz de Vivar (c. 1043-1099), a Castilian nobleman who became legendary for his military exploits. His fame has endured in plays, film, folk tales, songs, and even videogames. Massenet's opera tells a rousing tale of El Cid's exploits as he wins the hand of his beloved Chimène. Most of the movements in the ballet suite celebrate regions of Spain: Castile, Andalusia, Aragon, Madrid, Catalonia and Navarre. An Aubade is a love song, traditionally sung in the morning.