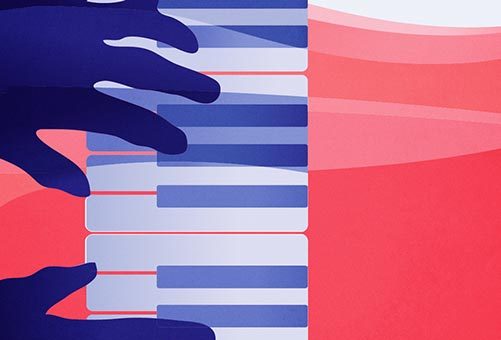 The Jackson Symphony Orchestra is proud to announce the fourth concert of its 69th season, to take place on Friday, March 22 at 7:30 PM, Saturday, March 23 at 7:30 PM and Sunday, March 24 at 2:00 PM at Weatherwax Hall, 215 West Michigan Ave., Jackson, MI.
The JSO presents Beethoven's First Piano Concerto as part of its Consumers Energy Signature Series of classical concerts.
BEETHOVEN'S FIRST PIANO CONCERTO – MARCH 22-24
Join us in welcoming 2009 Jackson High School graduate Marcus Norris for the premiere of his violin concerto GLORY.
Leonard Bernstein the performer inspires this program. Canadian virtuoso pianist Marika Bournaki joins the JSO to perform Beethoven's First Piano Concerto, a work that Bernstein played and conducted from the piano. Haydn's whimsical 88th Symphony, which Bernstein famously conducted with his eyebrows, opens the program. Pulitzer Prize winning composer Caroline Shaw's Entr'Acte, a work inspired by Haydn, demonstrates a contemporary take on these two classical masters.