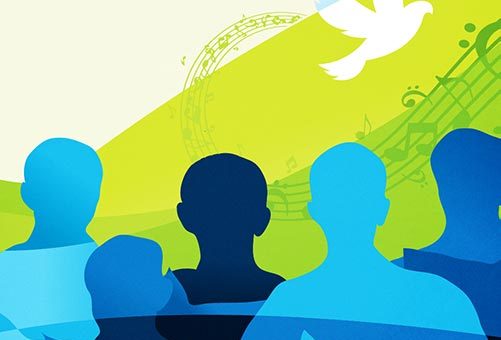 The Jackson Symphony Orchestra is proud to announce the fifth and final concert of its 69th season, to take place on Saturday, April 27th at 7:30 PM at the Potter Center on the campus of Jackson College (2111 Emmons Road).
The JSO presents Ode to Joy as part of its Consumers Energy Signature Series of classical concerts.
As we close our tribute to Leonard Bernstein, our season finale features his Chichester Psalms, which has strong connections to his Jewish faith. Beethoven's 9th Symphony, a work that Bernstein conducted when the Berlin Wall fell in 1989, concludes our season. The Jackson Michigan Chorale, Hillsdale College Choir and Spring Arbor University Choir join the JSO for this special performance.