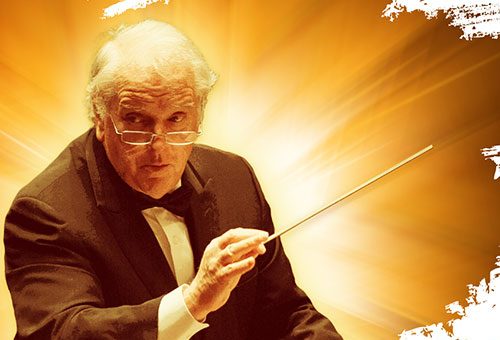 The ​Jackson Symphony Orchestra​ is proud to announce its Signature Series concert ​The Maestro Returns​ on ​Saturday, March 21 at 7:30 pm at the Potter Center. Doors open a half hour before the performance.
Conductor Laureate Stephen Osmond returns to the podium to conduct Shostakovich's 5th symphony and La valse by Ravel. In collaboration with the world–famous concert pianist William Westney, Osmond presents Prokofiev's First piano Concerto. This program is sure to feature a surprise or two! Don't miss the Maestro's return.
Click here for more information about the show and to buy tickets.