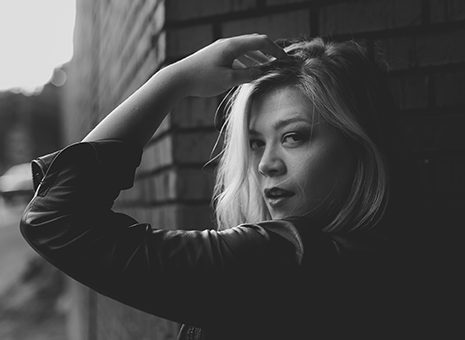 On Saturday, February 6, at 8:00 PM, Berklee College of Music graduate and award-winning songwriter, Liz Longley will play a concert at Weatherwax Hall (The Wax), the Jackson Symphony Orchestra's Performing Arts Center in downtown Jackson. Reservations are $15 in advance or $18 at the door.
Liz Longley released her first album on Sugar Hill Records in March of 2015. On this self-titled record, Longley confides with you as though you're sitting on the sofa with her in a talk that's intimate and vulnerable. While Longley's songs and vocals invite complimentary comparisons to Shawn Colvin, Paula Cole and Nanci Griffith—all artists she's supported live—her latest effort spotlights a style all her own. Her voice and tone, touched with the slightest of country inflections, pours out like clean, crystalline water.
Longley first felt the magic while growing up outside of Philadelphia. A song she wrote in ninth grade—her first ever— earned a standing ovation when she performed it for the student body: "I was unprepared for that sort of reaction and it was life-changing moment," she says. "That's when I knew it was what I wanted to do with my life."
The track record she's assembled since shows just how much Longley grew into her dream.She's taken home top prizes at some of the most prestigious songwriting competitions in the country, including the BMI John Lennon Songwriting Scholarship Competition, the International Acoustic Music Awards and the Rocky Mountain Folk Fest Songwriting Competition.
But it all traces straight back to Longley's first song. She says she'll continue to open her soul in the service of her art because that's what matters most to her. "Every time I get into these songs they resonate with me because they're based on something I went through," she says of the new collection. "I hope they connect with people and that they'll help with whatever they've gone through. That's what music does for me, and I hope I can do that for someone else."
Doors for this show open at 7:30 PM with music starting at 8. Refreshments will be available for purchase. The Wax is located at 215 W. Michigan Avenue, downtown Jackson.