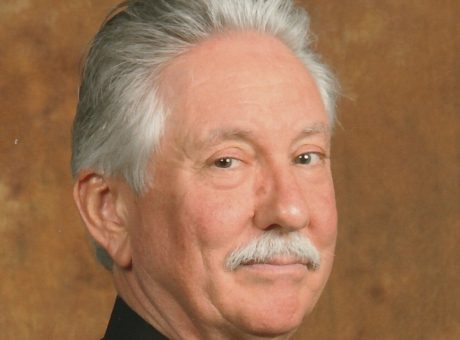 It's been a hundred years since the terrible conflict of the First World War. "The Great War" began on July 28, 1914, and by the time it ended, on November 11, 1918, more than nine million combatants and seven million civilians had died.  The repercussions of this horrific struggle still echo today.
Tonight's concert, "The Sounds of War," will present three works that pay homage to the great sacrifices made by so many in that "war to end all wars:" the world premiere of a new composition by your humble composer in residence, a beautiful piece by a British composer who died at the Battle of the Somme, and a Concerto for the Left Hand written for a pianist who lost an arm in the war.
Love, Death and War in the White House
I have always been intrigued by one-person shows like Hal Holbrook's Mark Twain Tonight, which he presented over 2000 times since its debut in 1954. For many years, I thought it would be fascinating to weave together that kind of drama and a large-scale piece of music.  I decided to pursue the idea more seriously a little over two years ago when my good friend and fellow composer, Andy Mead, encouraged me to write a dramatic piece.
When I discussed the idea with another friend, Spring Arbor University's drama director Paul Patton, he excitedly told me about a new biography he had been reading, Woodrow Wilson, by John Milton Cooper. Paul had been struck by the crushing blow Wilson suffered when his wife Ellen died just as World War I was erupting in Europe, and he told me how Wilson struggled with his personal grief as he tried to manage America's response to the war. Paul's eyes lit up as he told me how Wilson's second wife, Edith, became his saving angel when he suffered a debilitating stroke near the end of his presidency.
After reading the book at a snail's pace, and consulting many other sources, I developed a script and settled on the title Love, Death and War in the White House, a Portrait of Woodrow Wilson in Music and Drama.
As much as I could, I let Wilson speak for himself.  Most of the material in the dramatic narrative is quoted from his speeches, letters and public statements.
I worked on writing the music in piano score over the next several months.
From the beginning, I hoped Paul would portray Wilson in his inimitable, passionate way, and I am also indebted to my great colleague, Audie Heydenburg, who joined with Paul to perform the piece in a piano version on February 28, 2014, at Spring Arbor University.
After that, I spent several more months at one of my favorite tasks: reimagining the music in orchestral score.
I enjoyed the time I spent in Woodrow Wilson's world.  He is crusty and unlikable at times, and fallible as we all are, but I had a great time getting to know this complex man who led us through one of the darkest chapters in our history.
The Banks of Green Willow
More than a million soldiers died between July 1 and September 18, 1916, in the Battle of the Somme, one of the bloodiest conflicts of all time. A beautiful, idyllic work,  The Banks of Green Willow, by British composer George Butterworth (1885-1916), is often played at commemorations of this epic battle, and many consider it an anthem for all "Unknown Soldiers."
Butterworth was one of the most promising musicians of his time and worked with Ralph Vaughan Williams to collect hundreds of folk songs in the English countryside. He also had a keen interest in folk dance, especially Morris Dancing, which dates back to the 1400s.
Butterworth wrote The Banks of Green Willow in 1913, basing the music on two folk songs, "The Banks of Green Willow" and "Green Bushes." Even at such an early age, Butterworth had a special gift for spinning folk-song material into a rich musical creation.
Sir Adrian Boult, in his first public concert, conducted the premiere on February 27, 1914, in West Kirby.  The London premiere, three weeks later, is almost certainly the last time Butterworth heard any of his music performed.
Temporary Lieutenant Butterworth was killed by a sniper at 4:45 a.m. on
August 5th  in one of the most intense struggles in the Battle of the Somme. His soldiers hurriedly buried his body in their fortification, which came to be known as Butterworth Trench, hoping to come back for him later, but after heavy bombardment, his body was never recovered.
When Butterworth's Brigadier wrote to his family to tell them of his death, he was astonished to learn of his soldier's musical gifts. Butterworth's family was equally surprised to learn he had won the Military Cross for his heroic leadership.
Concerto for the Left Hand
When Germany invaded France in 1914, composer Maurice Ravel (1875-1937) quickly tried to enlist in the French Air Force, but he was rejected several times.  In March of 1915, the forty-year-old musician joined the Thirteenth Artillery Regiment as a truck driver. His health deteriorated badly during the war, and he fell into a "horrible despair" when his mother died in January of 1917.
During the war years he wrote one of his most enduring works, Le tombeau de Couperin, which is a tribute to his homeland, and also a more personal memorial.  The individual movements of the suite are dedicated to Ravel's friends who died in the war.
Ravel wrote his Concerto for the Left Hand in 1929-30 at the request of Paul Wittgenstein (1887-1961), a fine concert pianist who lost his arm in the first months of the war.  Wittgenstein resolved to keep playing while he was recuperating in a prisoner of war camp in Siberia.
After the war, Wittgenstein practiced tirelessly to develop new techniques that allowed him to play difficult music using only his left hand, and he commissioned more than a dozen works for the left hand only by composers as diverse as Benjamin Britten, Paul Hindemith, Erich Korngold, Sergei Prokofiev and Richard Strauss.
Wittgenstein didn't like Ravel's concerto at first.  Many years later he related: "I wasn't overwhelmed by the composition. I suppose Ravel was disappointed, and I was sorry, but I had never learned to pretend." In time, he learned to like it very much and described it as "a great work."
Wittgenstein gave the premiere performance of Ravel's Concerto for the Left Hand on January 5, 1932, with the Vienna Symphony Orchestra and conductor Robert Heger.
This concerto for a one-handed pianist has captured the imagination of many.  There's even an episode of M*A*S*H in which Major Winchester treats a soldier who was a concert pianist and has suffered a permanent injury in his right hand. By relating the story of Wittgenstein and the Ravel concerto, Winchester convinces the soldier not to give up on his musical gift.