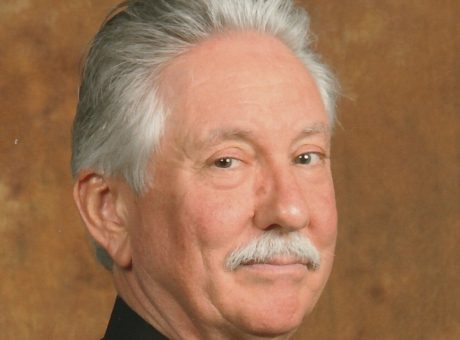 Up and coming conductor Scott Seaton will join the JSO tonight for a concert wryly entitled "Michigan and Finland: A Tale of Two…Cold Places."  The Finnish music on the program will be two masterworks by Jean Sibelius, Finlandia and Sibelius' powerful Symphony No. 2 in D Major.  To round out the program, Seaton has chosen a bold new work, Kairos, by University of Michigan composer Evan Chambers.
Scott Seaton has conducted important orchestras all over the world and has made a tremendous impression in several prestigious conducting competitions.  In 2011 he won the INTERAKTION competition, which allowed him to conduct an orchestra of players from Germany's top orchestras, including the Berlin Philharmonic, Konzerthaus Orchestra, German Symphony Orchestra, and the Radio Symphony Orchestra of Berlin.
The JSO is excited to welcome him to the podium!
Finlandia
Jean Sibelius (1865–1957) was a very individualistic composer and an unabashed Romantic.  He wrote in the expressive language of the 19th century, even though he died after the middle of the 20th century.
He also preferred to write music that represented the natural world.  "I love the mysterious sounds of the fields and forests, water and mountains."  He once wrote, "It pleases me greatly to be called a poet of nature, for nature has truly been the book of books for me."
Sibelius was an ardent patriot, and he is so beloved in Finland that he was honored with his own postage stamp and a special government pension.
At the end of the 19th century, Finland was under the control of Tsarist Russia, and there was growing opposition to their oppressive domination.  Sibelius was very sympathetic with the resistance, but he was careful not to get involved directly in political activities.
Sibelius often denied that his symphonies were intended to be programmatic or descriptive, but the Finnish people found them deeply inspiring, and they were often censored by the authorities.
In 1899, Sibelius was asked to write music for an event that sounds tame, a rally to support pension funds for members of the press, but as it approached it was seen by the public as a very patriotic affair.  Sibelius wrote four pieces for the festivities, the 4th of which was called "Finland awakes."  The audience response was so powerful that the Russians quickly banned it, but its popularity only grew, and it was soon renamed Finlandia!
Kairos
Evan Chambers (b 1963) is a traditional Irish fiddler as well as a professor of music composition at the University of Michigan.  His works have been performed in many settings, most notably by the symphonies in Cincinnati, Kansas City, Memphis, New Hampshire, and Albany.
Chambers is often involved as a performer in his own works, and is the resident composer with the new-music ensemble Quorum.  His compositions have received many accolades, including the Walter Beeler Memorial Composition Prize and top honors in the Cincinnati Symphony National Composers' Competition.
Kairos, Chambers says, "…is about time, from a presentation in the first movement of a nightmare vision of time out of synch (which is our post-modern condition), to the evocation of seasonal time embodied in a dark spring evening which follows, and time as marked by the free and energized physical energy of youth in the last movement."
The word Kairos, he says, "refers to a qualitative sense of ripeness, a liminal period of opportunity during which transformation is possible."
Chambers dedicated Kairos to the legendary U of M violinist and conducting teacher Elizabeth Green, who left an indelible impression on every student who came under her remarkable influence.
Symphony No. 2 in D Major, Opus 43
In the year 1900, Sibelius was mourning the death of his youngest daughter.  His friend, Baron Axel Carpelan, wrote to him and suggested a trip to Italy to lift his spirits.  Sibelius took the count's advice and wrote the sketches for his second symphony during his stay in Rapallo from February to May of 1901.  Sibelius dedicated the symphony to Carpelan, and conducted four successive performances in Helsinki to sold-out houses beginning on March 8, 1902.
Sibelius denied any specific nationalistic or patriotic program for the music, but another friend, the conductor Robert Kajanus, suggested it was "the most broken-hearted protest against all the injustice that threatens at the present time."  The scherzo, he said, "gives a picture of frenetic preparation," while the finale moves to a "triumphant conclusion intended to rouse in the listener a picture of lighter and confident prospects."  The message had great resonance with the Fins, like Finlandia, as a response to Russia's iron grip on their beleaguered country.
The second symphony was an overnight success in Finland and immediately established Sibelius' reputation as a significant composer.  Recognition outside Finland was slower to develop.  The great American critic Virgil Thomson once called this symphony "vulgar, self-indulgent, and provincial beyond description," but over time it has become Sibelius' most-loved and most-often performed work.