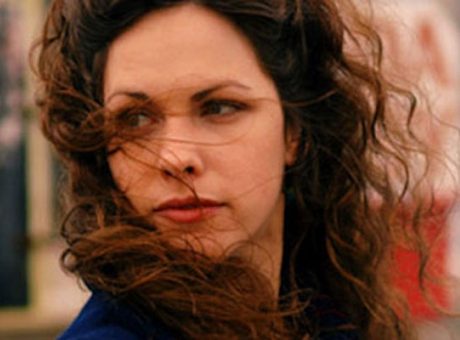 On Thursday, June 2, at 8:00 PM, Memphis, Tennessee's Amy LaVere will play a concert at Weatherwax Hall (The Wax), the Jackson Symphony Orchestra's Performing Arts Center at 215 W. Michigan Avenue in downtown Jackson. Tickets are $12 in advance or $15 at the door. Door for this concert open at 7:30 PM. As an added bonus, Grand River Brewery is offering patrons 20% off their dinner bill the evening of the concert if they print the receipt for their online ticket purchase and present it to their server!
Louisiana-born Amy LaVere gets a lot of things done. She's led a Detroit punk band, mastered the upright bass, played Wanda Jackson in "I Walk The Line." And in 2012, began anchoring an interracial folk group called The Wondering in Memphis. Her latest solo album, Runaway's Diary has been featured on NPR where it was reviewed by noted rock critic, Robert Christgau. Of LaVere, Christgau says, "What I love most about Amy LaVere is the way she undermines the male chauvinist notion that a strong woman is one who can shout or growl or put her sexuality so out front a fellow can be sure it's there. She has something to prove, which always makes music stronger. But she does so on her own terms, even when she dares to mix in a John Lennon cover. LaVere may sound like a wisp of a thing, but she's got the intestinal fortitude to hold her own with the big boys."
Refreshments including a cash bar will be available the night of the concert which is generously sponsored by The Craft Agency of Jackson.