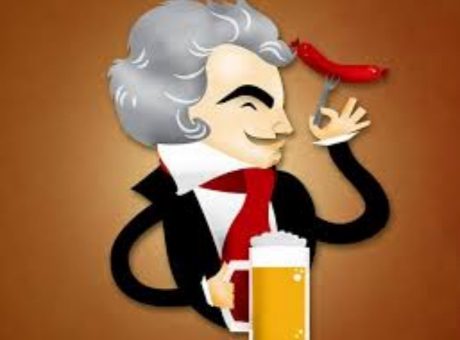 The JSO Summer Pops concert entitled "Beer, Brats & Beethoven IV" marks the fourth year for this festive outdoor concert which will be held once again at the Riverwalk Amphitheater in downtown Jackson. The event is scheduled for Saturday, July 9 with food service beginning at 7:00 PM and music commencing at 7:30 PM.
The concert will feature music for the entire family from Beethoven to "Chopsticks," Music from Wicked – have the kids come in costume – and everything in between. It's a musical event for the whole family featuring a wide variety of styles for all tastes. According to Conductor David Schultz, "This concert is a celebration of the talented musicians of the Jackson Symphony Orchestra and will feature soloists of the Jackson Symphony Orchestra community including: Daniel Thomas-JSO Principal Cello, Marissa Olin-JSO Community Music School Flute Instructor, Joel Shaner, Tom Spring & Adam Stowe-JSO Trumpet Section and Brett Trombley-Jackson Youth Symphony Alumnus.
Cost of the event is $5 for Students 18 and under (with student ID), $10 for general admission, $20 for VIP seating and parking and $25 BBB Package which includes VIP seating, parking, PLUS a delicious Brat or Pulled Pork Sandwich from Mat's Café and a beverage (beer, wine or soda) provided by Michigan Theatre. This concert is generously sponsored by the Jackson Symphony Guild. For more information and to purchase tickets please call the JSO Box Office at 517-782-3221 or visit www.jacksonsymphony.org.