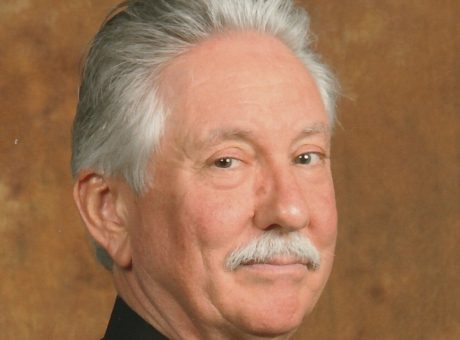 Tonight's concert, Pathétique, is a fitting climax to the JSO's "Agony and Ecstasy" season celebrating music's expressive power. The program will feature two passionate symphonic masterworks: Beethoven's lyric, expressive fourth piano concerto and Tchaikovsky's powerful sixth symphony, which is often called The Pathétique. The evening will begin with the exuberant overture from Glinka's Russlan and Ludmilla.
The evocative French term Pathétique refers to something "affecting the emotions of pity, grief or sorrow; touching." Tchaikovsky's emotional symphony, like Beethoven's haunting Pathétique Sonata, fits this definition perfectly.
Concert pianist Christopher Atzinger will continue the JSO's "Bring Them Home" theme as he joins the orchestra for the Beethoven concerto. Atzinger, who originally hails from Jackson, has won numerous prizes and has performed across the globe. He currently serves as an associate professor of music at the renowned School of Music at St. Olaf College in Minnesota.
Overture to Russlan and Ludmilla (1842)
last performed by JSO – November 5, 2005
Mikhail Glinka (1804-1857) is often called the father of Russian concert music. Glinka's 1836 opera, A Life for the Tsar, pioneered the incorporation of Russian folk tunes into serious works. His style greatly influenced later composers like Mussorgsky, Borodin, Rimsky-Korsakov, Prokofiev and Shostakovich.
Russlan and Ludmilla, Glinka's second opera, failed to achieve great success until after his death. Alexander Pushkin (1799-1837) was helping Glinka write the libretto when he was killed in a duel! Glinka tried five other librettists before the opera was finished.
Glinka based Russlan and Ludmilla on a famous fairy-tale poem by Pushkin. In the story, the evil dwarf Tchernomor abducts Ludmilla, the daughter of the Grand Duke of Kiev. Russlan survives many fantastic adventures before he is able to awaken Ludmilla from an evil spell. He marries her, and of course, they live happily ever after.
The exciting overture is drawn from three themes in the opera, two tunes from the wedding scene, and the aria in which Russlan expresses his love for Ludmilla. A descending whole-tone scale near the end represents the diabolical Tchernomor.
Piano Concerto #4 in G Major, Opus 58
last performed by JSO – April 25, 1992
The beautiful fourth concerto of Ludwig van Beethoven (1779-1827) has sometimes been overshadowed by the popularity of his bold and heroic fifth concerto.
The work languished for many years until Felix Mendelssohn brought it back to light in 1836. Since that time, it has become one of the most popular and important concertos in the repertoire.
Beethoven started work on the music in 1805 and finished it early in 1806. He performed the work for the first time in March of 1807 at the home of Prince Franz Joseph von Lobkowotz. The Prince and his privileged guests also witnessed the debut performances of Beethoven's Coriolan Overture and his Fourth Symphony!
Beethoven hoped to convince another pianist to play the concerto because of his increasing deafness. When none could be found, he played the first public performance himself, on December 22, 1808, in the Theater an der Wien in Vienna.
That famous, marathon concert must have been quite an event. The four-hour-long program also included the premieres of Beethoven's Choral Fantasy and his fifth and sixth symphonies! The hall had no heat, and the orchestra, reportedly, was badly under-rehearsed.
One of the many unique features of the fourth concerto is its unprecedented beginning. Most concertos, especially at this time, began with a long orchestra introduction. Beethoven chose instead to begin with a quiet opening played only by the piano.
The beautiful second movement has been compared to the mythic story of Orpheus taming the Furies so he could enter Hades to bring back his beloved wife, Euridice. The famous depiction of this scene in the opera Orfeo ed Euridice, by Christoph Willibald Gluck (1714 – 1787), was very popular in Beethoven's time, and who knows, maybe it helped inspire this lovely music.
Symphony #6 in B Minor, Pathétique, Opus 74
last performed by JSO – November 3, 2007
Peter Ilyich Tchaikovsky (1840-1893) had only nine days to live when he conducted the premiere performance of his highly-original and deeply-personal sixth symphony. His death, on November 6, 1893, was attributed to cholera, but many scholars believe he committed suicide.
Those in attendance were reportedly baffled by this new work. That's not entirely surprising. The symphony's innovative form is unique, and the second movement has a very unusual meter, with five beats to the bar.
But Tchaikovsky considered the symphony one of his finest works. In August he had written a letter telling his publisher he had finished the score. "I give you my word of honor" he wrote, "that never in my life have I been so content, so proud, so happy, in the knowledge that I have written a good piece."
A year earlier, Tchaikovsky had scrawled a brief note that was later found among his sketches for the Nutcracker Suite: "Following is the plan for a symphony LIFE!  First movement–all impulse, confidence, thirst for activity.  Must be short (Finale death–result of collapse).  Second movement love; third movement disappointment; fourth ends with a dying away (also short)."
Tchaikovsky made many changes in this basic plan, especially the lengthening of the finale into a brooding adagio, but the basic outline of this plan is clearly present in the powerful music of this autobiographical symphony.
As if to remove any doubt, in the opening movement, Tchaikovsky included a quotation of a chant from the Russian Orthodox Mass for the Dead: "With you saints, O Christ, may the soul of the departed rest in peace."
Tchaikovsky's brother, Modeste, suggested the subtitle Pathetique just after the first performance. The Russian version of the word, Патетическая (Pateticheskaya), does not imply arousing pity, as we would think of the word "pathetic." Its meaning is closer to "passionate," or "emotional."
Tchaikovsky originally called the piece "Program Symphony," but as he wrote to his nephew, the program "should remain an enigma to everyone but myself; let them try to guess!"