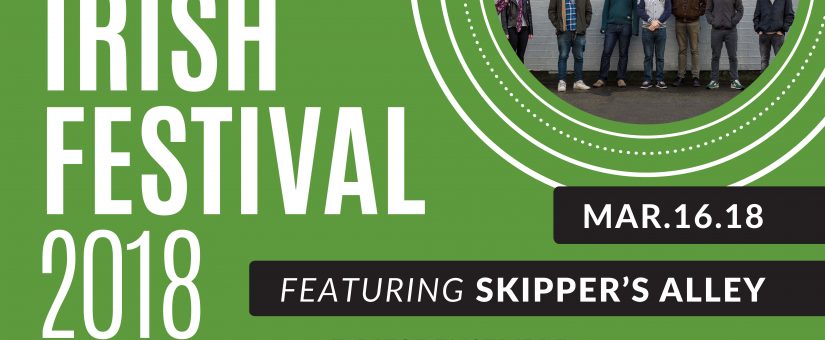 On Friday, March 16, Dublin based Irish band, Skipper's Alley will play a concert at Weatherwax Hall (The Wax), the Jackson Symphony Orchestra's Performing Arts Center located at 215 W. Michigan Ave. in downtown Jackson. Tickets are $15 in advance or $20 at the door. Click here to learn more about the show and to purchase tickets. This concert is sponsored by Eric and Patti Poppe.
Skipper's Alley are a modern Irish folk band with an old-school approach. Their influences range from folk revival bands to rare, experimental solo players. Once described as "a young Irish ensemble who look like a punk band and sound like The Chieftains" Skipper's Alley specialize in gritty, high-octane Irish dance tunes on Uilleann Pipes, Whistles, Fiddle, Bodhrán, Bouzouki, Flute and Harp, with occasional detours into the dark, sombre melodies of the Irish song tradition.
Since forming in 2013 Skipper's Alley have garnered wide critical praise, appeared on national and international TV, and toured on four continents.
Doors for this performance open at 7:30 PM and music will begin at 8:00 PM. Refreshments, including a cash bar, will be available.