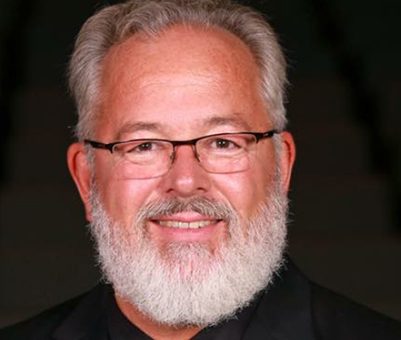 Who is Joel Shaner?
If you haven't heard the name Joel Shaner, I would be surprised. Joel is the principal trumpet for the JSO and has performed with the JSO for 32 years. He is also a founding member of our Community Music School. During the day, Joel is the Director of Bands at Jackson High School, as well as the JHS Auditorium Supervisor and the JHS Music Department Chairperson. He currently teacher four concert band classes, two jazz ensembles, two jazz combos, a volunteer marching band of over 120 students, and many small ensembles. Joel received his BME from Central Michigan University and a Master of Music-Trumpet Performance, from the University of Wisconsin-Milwaukee. He is in his 33rd year of teaching. In 2009 he was named the MSBOA Band Teacher of the Year.
Career Highlight
When I asked Joel about his career highlights, this is what he had to say, "every concert…each one, is a personal celebration for each of our students who perform on stage. I remember each student and each concert…I may not remember the name of the music we performed, but I remember the enthusiasm in which we performed. That is truly epic."
About Your Instrument
Joel's primary trumpet for the symphony is a Bach C Trumpet, but it really is a "frankenhorn" in that it has the valve and the valve slides of a 1955 Bach C Trumpet, the bell off a large bore C and a custom lead pipe that was built for it in the 1980's. He has used this trumpet since 1981. It's important to note that orchestral trumpeters use a variety of different keyed instruments for different pieces and styles of music.
Personal Tidbits
Joel resides in Jackson with his wife Beth, and is the father of three children, Evan, Ryan and Katie. He is an active member of the First United Methodist Church in Jackson, serving as Chairperson of the Worship Committee and a member of the Church Leadership Team.
Upcoming Performances
Jackson High Schools Bands are currently preparing for festival on March 3, 2018. The JHS marching band will perform in the Memorial Day Parade as well as the Rose Parade.