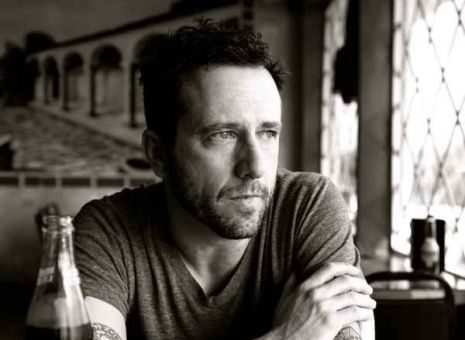 On Thursday, August 4th, Will Hoge will play a concert at Weatherwax Hall (The Wax), the Jackson Symphony Orchestra's Performing Arts Center located at 215 W. Michigan Ave. in downtown Jackson. Tickets are $22 in advance or $25 at the door and are available at www.jacksonsymphony.org, or by calling 517-782-3221. The show will be opened by Brooklyn, NY singer/songwriter, Brian Dunne. This concert is sponsored by Flagstar Bank.
"Took a whole lot of miles to know what I know now," sings Will Hoge on "Growing Up Around Here," the opening track off of his tenth studio album, Small Town Dreams. "I'm kinda proud of growing up around here." It's been a whole lot of miles, indeed: miles on the road, driving the bus himself from venue to venue since the nineties; miles to and from Nashville writing rooms, where he's spent hours penning songs – some for him, some for others; miles exploring lands outside of his native Franklin, Tennessee, chasing the spirits of his musical heroes. Roads meet, roads split, roads led to home.
Hoge has spent countless years and miles on the road, but he's just recently recorded the magic fans love, on "Solo & Live – December 2015" released in March 2016. Known for his connection with audiences as well as his impressive vocal ability, he recorded the album in December of last year. The collection captures the full experience of Hoge's show – an event that's never predictable. Hoge's unique connection with his fans lies in his ability to stir up somber, acoustic moments in one turn and then spring a hard-rocking, plugged-in number the next. "The magic happens in the unsafe moments," he says. The album showcases songs from Small Town Dreams as well as older entries from his catalog, including crowd favorites "Through Missing You," "Jesus Came to Tennessee" and "When I get My Wings," among others.
An extremely prolific songwriter with ten albums under his belt and countless songs written for others (including a Grammy nomination), Never fitting particularly neatly into a genre box, he's always just made the music that moved him. Keeping with the recurring theme of days and nights spent on the road, Hoge recently crossed the pond and took his live show to Europe, touring through Scotland and England in the fall of 2015 and again in early 2016, traveling to Spain, Belgium, Germany, Denmark, Sweden, Norway, and the Netherlands. The tour was in support of Small Town Dreams, which Hoge teamed up with Marshall Altman on. The collection of songs paints a vivid snapshot of the American experience.
Throughout everything he does, whether in his live shows or while creating a new album – one thing remains central: the stories. Hoge's ability to tell stories is part of what has made him a vital force in fan's lives who have followed him across the country and seen countless shows – his songs speak to the reality of all our experiences, delivered in a way that is honest, true and ever changing.
Whatever the tale may be, both old and new fans alike know one thing for certain – Hoge's next release will be a chapter filled with an intriguing story. Stay tuned.
Doors for this performance open at 7:30 PM and music will begin at 8:00 PM. Refreshments, including a cash bar, will be available.