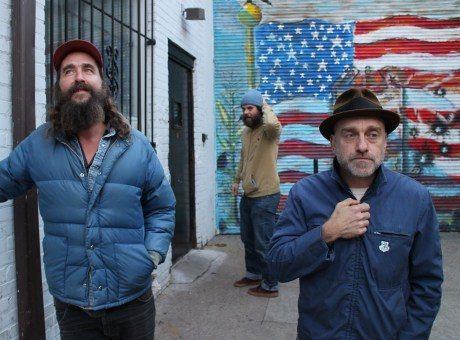 On Friday, October 14th, Hackensaw Boys will play a concert at Weatherwax Hall (The Wax), the Jackson Symphony Orchestra's Performing Arts Center located at 215 W. Michigan Ave. in downtown Jackson as part of the Jackson Symphony's Affinity Series of Concerts. Tickets are $15 in advance or $18 at the door.
Hackensaw Boys new record, Charismo feels like the zenith release of the band's 17 years, gathering their diverse life experiences and myriad of roots influences, and crystallizing them into a magnum opus on the Hackensaw way of being. Traditional Appalachian and Delta music lay the groundwork, but it's injected with a heavy dose of the contemporary, good-times-roll kind of spit and vinegar the band has become known for over the years.
Long known for their raucous live shows, the Hackensaws have been a home for dozens of musicians over the years, but have steadfastly endured through life's many changes.
With Charismo, the Boys don't let down on providing their signature ever-present, feel-good energy. It's the kind of intangible presence that reminds us of our connection to other people and to our history, to the idea that we are a part of something much larger than ourselves.
The name of the album is the same as the percussive instrument invented by Justin Neuhardt (who played with the band in its early days) that has been employed nightly since the band's maiden tour 16 years ago. The charismo is made of recycled wood and scrap – tin cans, hubcaps, and so on – and is constantly broken down and re-assembled as the parts wear out and new ones are found. Much like the fluid, ever-changing nature of the instrument, Charismo shows us that Hackensaw Boys are always moving forward like a mighty wheel turning, continuing to spread the (not quite) bygone spirit of down-home music to old and new audiences alike.
Doors for this performance, which is generously sponsored by Commonwealth Associates, open at 7:30 PM and music will begin at 8:00 PM. Refreshments, including a cash bar, will be available.