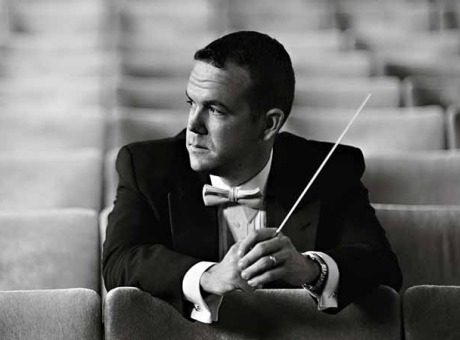 Performance features the American premiere of Fernande Breilh-Decruck's Suite Romane, alongside Stravinsky's whimsical Suite from Pulcinella and Brahms's majestic Fourth Symphony
The Jackson Symphony Orchestra is proud to announce the opening concert of its 67th season, to take place on Saturday, October 8 at 7:30 PM at the Potter Center, 2111 Emmons Rd., Jackson, MI 49201.
Titled "Ancient Inspiration," Music Director Designate Matthew Aubin begins the season with three works that utilize elements from the Baroque style. First up is the American premiere of Fernande Breilh-Decruck's Suite Romane, discovered by Dr. Aubin on a recent trip to France and edited by him for modern performance. Select Jackson Community Strings and Jackson Youth Symphony Orchestra members will join the JSO on this special premiere. Following is Stravinsky's whimsical Suite from Pulcinella — a work that sounds more like Vivaldi than Stravinsky! The concert concludes with Brahms's majestic Fourth symphony.
Program
Fernande Breilh-Decruck | Suite Romane (Roman Suite)
Igor Stravinsky | Suite from Pulcinella
Johannes Brahms | Symphony No.4, op.98 in E minor
Conductor: Matthew Aubin, Music Director Designate
About the JSO
The Jackson Symphony Orchestra has a rich and vibrant history serving the Jackson area since 1949. The orchestra has performed with many legendary figures in the world of music including Dizzy Gillespie, Grant Johannesen, Ralph Votapek and Ian Hobson. Additionally, Mannheim Steamroller, Ann Murray, and the Manhattan Transfer have invited the orchestra to do multi-state regional tours with them. The repertoire of the orchestra has been adventurous and has drawn national attention as evidenced by frequent grants from the National Endowment for the Arts. In addition to its Signature Series concerts, the JSO believes in providing a diverse selection of musical offerings for the region including the Affinity singer-songwriter series, Up Close chamber music series and Pops concerts. The orchestra administers its own Community Music School, which serves over 300 students of all ages annually.