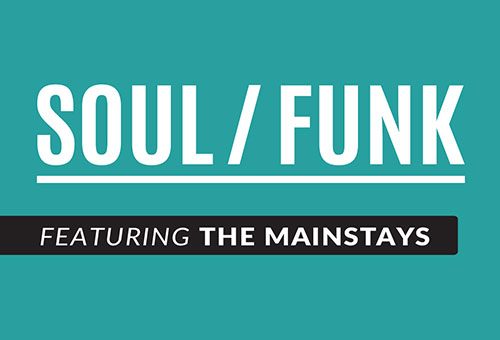 On Saturday, November 4, Kalamazoo's own funk & soul sensations, The Mainstays, will play a concert at Weatherwax Hall (The Wax), the Jackson Symphony Orchestra's Performing Arts Center located at 215 W. Michigan Ave. in downtown Jackson. Tickets are $15 in advance or $20 at the door and are available online by clicking here, or by calling 517-782-3221. This concert is sponsored by Experience Jackson.
The Mainstays are a funk & soul band based in Kalamazoo, MI. Featuring Andrew Schrock (singer/songwriter), Neal Conway (bass), and Nate Heymoss (guitar) of Michigan's funk/dance band Funktion, the band draws heavily from the groovy elements that made Funktion a bonafide dance party, while crafting dynamic, insightful, and almost folk-influenced songs. Paul Bauer behind the drum kit and the dirty playing of Tom McRockin Eldred (BMF Band) on keys bring the sound fully together, and provide that elusive answer to your missed connection.
Doors for this performance open at 7:30 PM and music will begin at 8:00 PM. Refreshments, including a cash bar, will be available.